Job Scams: Tip-Offs to Rip-Offs
By Sid Kirchheimer , November 18, 2016 10:46 AM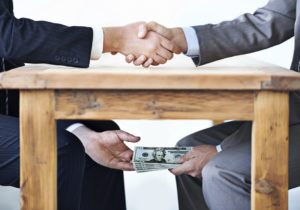 Looking for a job? Whether full time or seasonal — retailers expect to hire up to 690,000 workers for the holiday shopping season — here are the tip-offs to employment opportunity rip-offs.
You have to pay. Along with classic cons such as requiring applicants to pay up front for supposed background or credit checks, drug testing or other due diligence (typically handled by employers), newer job scams include asking for money (again, before you start working) for equipment, certifications, training materials or health insurance. The usual outcome: After providing advance payment, applicants are told they didn't get the job or hear nothing at all.
Up-front payment is also the calling card for bait-and-switch supplies for work-at-home scams, including assembling crafts, stuffing envelopes or sales leads. Victims might pay an initial cost and then not receive the promised supplies, or they receive some goods but are told they must shell out more money for the "complete package."
You're paid in advance. If you receive a check before you actually do any work, assume you're being set up for a fake-check scam. Typically, you're asked to deposit the check into your account and then forward some portion of it back to the employer or a third party. What happens? The deposited check inevitably proves to be counterfeit, and you may be held liable for all funds drawn from its deposit, as well as possibly face check fraud charges. Plus, you're out the money you already forwarded.
This move is the bread and butter in mystery shopping scams. Although there are legitimate mystery shopping jobs, for which people are hired to shop at stores to gather information about products and service, they usually pay less than $20 per visit — not thousands of dollars (typically in phony advance checks). What's more, payment comes after work is completed. Also, beware of postings seeking "agents for overseas companies." In addition to being another scheme that uses fake advance-payment checks, these positions recruit the unwary to receive and reship stolen goods, leaving paycheck-duped recruits subject to criminal charges.
You're hired without an interview. Offers made without in-person or telephone interviews are a red flag of a job scam, especially when correspondence is exclusively by email. Be particularly suspicious when self-described human resources reps or "bosses" use Yahoo, Gmail or Hotmail addresses, rather than corporate accounts (think name@companyname.com) and tend to write during off hours (such as emails you receive at 2 a.m.). When communicating by telephone, check incoming numbers with a reverse phone number search on online telephone directories such as yellowpages.com or switchboard.com. Steer clear of interviews done by Instant Messaging or text message; scammers like those methods to hide their true identities and whereabouts.
Your personal information is needed before an offer. Sure, a résumé is required to get any job, but the employer shouldn't insist on sensitive information such as your birth date and Social Security and bank account numbers for alleged direct deposit of paychecks; nor should you provide these details (especially when answering online job postings) until after you accept an offer. This information may be gleaned for possible identity theft.
The offer is "too good." Great pay with no experience needed? Easy money working from home? Incredible benefits and paid leave for part-time work? Such language, particularly without specific job details and duties, is a common come-on for nonexistent jobs in which the goal is to acquire applicants' personal information and money. Get realistic salary ranges for various occupations at salary.com or paywizard.org.
Ways to save, expert investment advice, scam alerts and more! — AARP Money Newsletter »
Also beware of job advertisements and unexpected correspondence from self-described recruiters that contain misspellings, typos and no or few details about the business — or that babble about explosive growth and boundless opportunity. If a well-known company is mentioned, check its corporate website (or call H.R.) to determine if the job exists; scammers often steal the identities of legitimate and well-respected companies to pitch their own bogus openings.
For information about other scams, sign up for the Fraud Watch Network . You'll receive free email alerts with tips and resources to help you spot and avoid identity theft and fraud. Keep tabs on scams and law enforcement alerts in your area at our Scam-Tracking Map .
Photo: PeopleImages/iStock
Also of Interest

See the AARP home page for deals, savings tips, trivia and more.