Latest and 'Greatest' Facebook Scams
Facebook scams continue to proliferate, and the latest promises a free iPhone 6, expected to be released next month. Beware, as clicking on links of these fraudulent offers can unleash malware onto your computer. What's more, the bogus offers don't even add up - literally.
As Naked Security notes, one current (and typical) scam campaign claims that Facebook users have a "99.9% chance to win" a freebie iPhone by entering before the end of this month. As of Sunday, nearly 29,000 people entered to win, but only 500 iPhones are up for grabs. Do the math.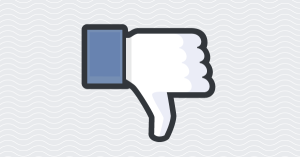 Your desire for a deal isn't the only hot-button bait for scams on the popular social network. Would-be snoops may be tempted by another current scam, which promises Facebook users that they can hack into other accounts in "three easy steps."
>> Sign up for the AARP Money newsletter
But the only hacked account is their own. In following the instructions, the would-be snoopers enter a provided code that gives remote hackers access to their accounts for fraudulent posts to "give 'likes' to pages in order to inflate the follower and like counts defined by the scammers," reports online security firm Symantec. Meanwhile, the conning code also exposes everyone on their friends list and, possibly, accesses emails and passwords.
Security firm BitDefender compiled a list of the 10 most common Facebook scams of 2014 thus far - most of which are still going strong and all of which are used to spread information-stealing malware with the click of a tricky link.
1. "See your total profile views/visitors": This promises you can see how many views your Facebook profile has received or who has been visiting your profile. This capability doesn't exist.
2. "Change your Facebook color": Facebook is true to blue, so don't fall for this scam that may appear on your news feed.
3. Rihanna sex tape(s): With her boyfriend, with a female lover or alone, all the claims that you can watch the singer "in action" are as fake as last year's popular scam involving a malware-laced link promising an alleged sex tape involving Taylor Swift.
4. "Check your status update and get a free Facebook T-shirt": Nope, but you might metaphorically lose your shirt by giving scammers access to your online files and financial accounts.
5. " Say goodbye to Blue Facebook": a rewritten version of No. 2.
>> Get travel discounts with your AARP Member Advantages.
6. Free stuff: In addition to the iPhone 6 scam, iPads, Beats headphones and other popular merchandise are promised in other popular schemes.
7. " Check if a friend has deleted you": Don't let curiosity get the best of you - or at least the best information stored on your computer.
8. " See your top 10 profile peekers here!": You can't, so don't fall for this longtime ruse.
9. "Find out how to see who viewed your profile": Ditto.
10. " Just changed my Facebook theme. It's amazing!": What's amazing is how many people fall for this not-offered Facebook service.
For information about other scams, sign up for the Fraud Watch Network . You'll receive free email alerts with tips and resources to help you spot and avoid identity theft and fraud, and gain access to a network of experts, law enforcement and people in your community who will keep you up to date on the latest scams in your area.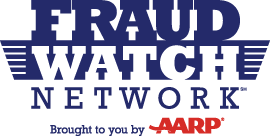 Also of Interest

See the AARP home page for deals, savings tips, trivia and more.