Lessons to Learn from 2013's Top Scams
By Sid Kirchheimer , February 12, 2014 04:38 PM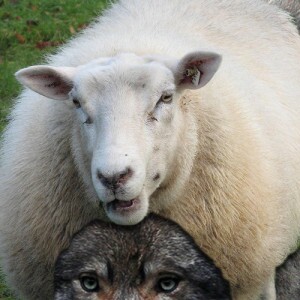 As kids, we were taught to share, be polite and trust authority.
Based on 2013's top scams, as chosen by the Better Business Bureau, doing the opposite seems better advice to protect yourself.
Don't share your personal information - online or in response to unsolicited telephone calls or text messages. Don't worry about being rude to those who request it: hanging up the phone is better than losing money or identity theft. Don't trust claims in unsolicited emails and telephone calls that it's really "official" government business unless you verify them yourself.
And don't forget: a little skepticism can go a long way to remain fraud-free.
For its annual list, the BBB culls reports from scam victims, those targeted, and other sources. "These are the scams that seemed to be the most widespread, aimed at the most vulnerable, growing in popularity, or just plain audacious," says Katherine Hutt of the Council of Better Business Bureaus, the umbrella organization for 113 local BBBs in North America.
>> Sign up for the AARP Money newsletter
Those most likely to target folks 50 and older include:
Medical Alert Scams: Especially targeting older Americans, these scams promise a "free" medical alert system via personal or automated phone calls. Claims range from "ordered by your doctor" to "a family member already paid for it" but in most cases, says the BBB, those offered the "free" device were asked to provide their bank account or credit information to "verify" their identity and were often charged monthly service fees - and the system never arrived.
Arrest Warrant Scams: Using computer-based telephone systems to manipulate Caller ID, scammers pose as law enforcement - saying there's a warrant for your arrest...unless you pay a fine. Reality: The real police neither give advance warning of arrests nor solicit money for unpaid fines. If you really owe, you'll be mailed a court summons or other official notification you can verify.
"Invisible" Home Improvement Scams: These are the hardest to detect, because they're often in areas you can't see: chimneys, air ducts, crawl spaces or roofs. In many cases, handyman hucksters arrive at your front door, claiming a great deal because they were in the neighborhood. Advice: Find your own contractor based on recommendations from trusted neighbors and friends, getting at least three estimates - and proof of their licenses, insurance and quality of work. Be especially wary of out-of-state vehicle license plates, indicating a possible "Traveler" scammer.
Bank Account Scams: Phony phonecalls and text alerts allegedly from banks have been going strong for years - a ruse to collect bank account numbers, PINs and even SSNs for identity theft. The typical lie: There's a problem with your bank, debit or credit card account that needs resolving...with you providing sensitive information or clicking on a malware-laden link. Tip: Does your bank even have your cellphone number? A quick phonecall, with you looking up your bank's contact information, is the best way to settle any possible problem - or at least satisfy your curiosity.
"Do Not Call" Scams: Another government imposter scam, this involved fraudsters pretending be with the Federal Trade Commission or another agency, offering to enroll or "confirm" your phone number on the very list aimed to stop unwanted calls. The gotcha is in their asking for information not needed for the real Do Not Call registry - including name, address and Social Security number. Some scammers charged a fee; others were likely identity thieves. Bottom line: Active registrants do not need to re-enroll; newbies can visit https://www.donotcall.gov.
Photo: Pierre Tourigny/Flickr
For information about other scams, sign up for the Fraud Watch Network. You'll receive free email alerts with tips and resources to help you spot and avoid identity theft and fraud and gain access to a network of experts, law enforcement and people in your community who will keep you up-to-date on the latest scams in your area.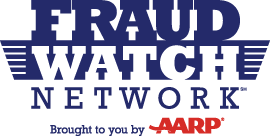 >> Get discounts on financial services with your AARP Member Advantages.
Also of Interest

See the AARP home page for deals, savings tips, trivia and more