Making Your Risqué Photos Less Risky
By Sid Kirchheimer , September 05, 2014 05:00 AM
With news that hackers last weekend managed to uncover and leak nude photographs that 101 celebrities had stored on their smartphones, you may be wondering about the online security of your own salacious selfies.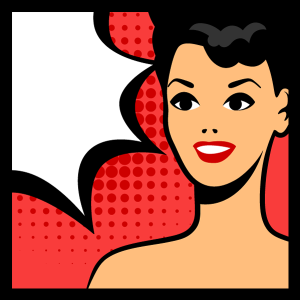 Don't laugh. Such intimate photos were exchanged on Valentine's Day 2013 by one in four everyday folks between ages 45 and 54, according to a survey by Internet security firm McAfee. And just last month, staffers with antivirus software manufacturer Avast recovered some 1,000 nude photos from just 20 used smartphones purchased on eBay that were supposedly erased of their sellers' personal data.
If you just want your personal data to remain … well, personal ... how can you protect it? (Meanwhile, don't let curiosity get the best of you: Links promising a peek at Hollywood celebrities in the flesh are likely bait to install malware on your computer. So don't click on them.)
1. Use strong passwords. Despite initial reports that the nude photos resulted from a breach of the iCloud storage system, Apple says its investigation found that the compromising pix were compromised by "a very targeted attack on user names, passwords and security questions."
Translation: Even more reason to beef up your passwords. Many security experts now recommend passwords with a minimum of 15 characters (versus the previously advised eight-character minimum, still recommended by Apple) that combine upper- and lower-case letters, numbers and symbols. One old rule still applies: Use different passwords on different accounts. It's a hassle, but certainly helpful.
2. And then, enable two-step verification. This involves a strong password as well as an extra measure of security — such as a separate passcode (a la your ATM card) on your phone or security questions to answer on computers. This way, even if your password is compromised but your smartphone or computer isn't stolen, your sensitive data should be secure. Find instructions to ensure two-step verification when using Google, Twitter, Dropbox, PayPal, Facebook, Apple and Microsoft Windows.
3. The naked truth: Avoid the Internet. If you must take racy photos, don't put them on the Internet — via a cloud service or otherwise. It's safer to encrypt and store them on the hard drive of a protected phone or computer. Or make prints. Or dust off that old Polaroid. (Remember them?)
4. Get help in the cloud . Services such as Boxcryptor (free for personal use) that work with major cloud services allow you to simply drag sensitive files into a special folder, which are then encrypted before being cloud-bound. Similar services include SecureCloud and SpiderOak.
Next week, read about how to really erase data from smartphones. Hint: There's more to it than simply hitting Delete or restoring a trade-in phone to its factory settings.
For information about other scams, sign up for the Fraud Watch Network . You'll receive free email alerts with tips and resources to help you spot and avoid identity theft and fraud, and gain access to a network of experts, law enforcement and people in your community who will keep you up to date on the latest scams in your area.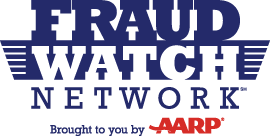 Also of Interest

See the AARP home page for deals, savings tips, trivia and more