Preventing Child ID Theft With a Credit Freeze
By Sid Kirchheimer , February 19, 2016 09:00 AM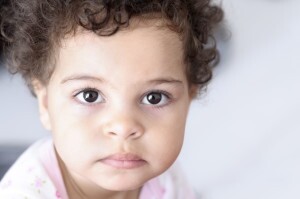 No matter where you live, a credit freeze is a great way for you to prevent identity theft — particularly the opening of new credit cards, loans and service accounts in your name. But depending on where you live, a freeze isn't easy to get for your offspring.
Although legislation has been introduced, currently there are no federal laws concerning credit freezes for children, and only 23 states have passed laws requiring credit reporting bureaus to freeze a minor's credit at the request of a parent, legal guardian or other representatives, according to the National Conference of State Legislatures.
Ways to save, expert investment advice, scam alerts and more! — AARP Money Newsletter »
Those states are Arizona, Connecticut, Delaware, Florida, Georgia, Illinois, Indiana, Iowa, Louisiana, Maine, Maryland, Michigan, Montana, Nebraska, New York, North Carolina, Oregon, South Carolina, Tennessee, Texas, Utah, Virginia and Wisconsin.
Considering the risks, a credit (or security) freeze for children can be a good idea. A study by Carnegie Mellon University's CyLab found that the likelihood of identity theft of those under 18 is 51 times higher than it is for adults. With a Social Security number and a clean credit history, identity thieves can apply for credit cards, loans, utility service or even government benefits in the child's name — or attach any name and date of birth to create a false identity under that SSN.
Because kids don't check their credit reports (and without existing credit cards or utility services already in their name, they shouldn't have one), the fallout can go undetected for years or even decades. Many victims remain unaware until they apply for college loans, rent an apartment or apply for a job.
What You Can Do
Equifax allows parents in any state to enact a freeze for a minor. The credit reporting bureau will create a credit file if one doesn't exist, create a credit file for the child and promptly suppress it.
Experian has this form, which must be mailed with supporting documentation, to request a copy of your child's credit report. If no credit report for your child exists, you'll be notified. If there is a credit file, the bureau will provide a copy as well as a freeze, depending on state law.
TransUnion offers this form to let parents check for a credit file on their dependents. But it also allows freezes only in states that reserve that right for minors and their parents or guardians.
Innovis , the lesser-known fourth credit reporting bureau, lets parents place a freeze on their dependents' file regardless of state laws.
Get discounts on financial services from trusted companies — AARP Member Advantages »
Warning Signs
Assume that identity theft has already occurred or is in progress if your child is:

Receiving credit card and loan offers
Denied a bank account, a driver's license or government (or health insurance) benefits because his or her SSN has already been used
Mailed IRS notices claiming unpaid taxes
Getting debt-collection phone calls or bills.
For information about other scams, sign up for the Fraud Watch Network . You'll receive free email alerts with tips and resources to help you spot and avoid identity theft and fraud, and gain access to a network of experts, law enforcement and people in your community who will keep you up to date on the latest scams in your area.
Photo: onebluelight/iStock
Also of Interest

See the AARP home page for deals, savings tips, trivia and more.