Put the Bite on Zika Scams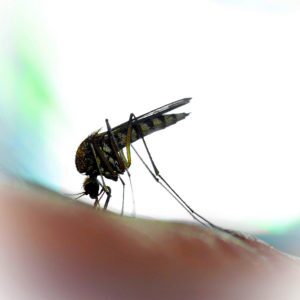 With the start of the Olympics in Rio de Janeiro and peak mosquito season in much of the U.S., expect even more news about the Zika virus — ideal timing for frenzy-feeding fraudsters peddling scams such as:
• Online offers for supposed miracle, dietary or natural products, or bogus personal-protection kits to prevent or cure Zika;
• Emails with alarming messages touting must-read links that unleash computer viruses;
• Investment opportunities from companies allegedly developing products to stop the spread of Zika; and
• Charity scams claiming to help victims or to fight the disease.
Ways to save, expert investment advice, scam alerts and more! — AARP Money Newsletter »
Such ploys occurred in epidemic proportions two years ago with the Ebola epidemic, and in 2009 with a swine flu outbreak.
The Federal Trade Commission has already warned about one bogus Zika product, a wristband containing mint oil and sold in stores and on the Home Shopping Network. The item supposedly creates a "vapor barrier" of five feet that provides up to 120 hours of protection against mosquito bites, but its marketers agreed to pay $300,000 to the FTC to settle a charge of making deceptive claims. In March the Securities and Exchange Commission cautioned that the Zika crisis could "give rise" to investment scams.
The realities of Zika today: The Centers for Disease Control and Prevention (CDC) reports at least 1,400 cases of infection in the U.S. — all travel related (although as of last week, state health officials were investigating two cases in south Florida that appeared not to be travel related or the result of sexual contact with an infected person).
The CDC notes that Zika is not currently being spread by mosquitoes in the continental United States, but mosquitoes that can carry Zika are found in many areas of the country.
Still concerned? Although there is no vaccine to prevent Zika or drug to treat it, officials stress that the best medicine is to prevent mosquito bites with an insect repellent containing active ingredients such as deet, picaridin or oil of lemon eucalyptus. In tests by Consumer Reports , products deemed most effective against Zika-carrying Aedes mosquitoes include Sawyer Fisherman's Formula Picardin, Repel Lemon Eucalyptus, Repel Scented Family, Natrapel 8 Hour and Off! Deepwoods VIII. All cost about $8.
What else to know:
• Don't believe claims about miracle products specific to Zika. They are scams.
• Delete any emails related to Zika, without clicking on embedded links — no matter how enticing. Or forward them and other spam messages (again, without clicking on links) to the FTC at spam@uce.gov.
• Many investment scams involve unlicensed individuals or unregistered firms. Check for registration status at Investor.gov.
• Avoid charity scams before donating by vetting the organization at Charity Navigator, CharityWatch or the Wise Giving Alliance. You can also contact the state agency that regulates charities where you live.
Discounts on financial services from trusted companies — AARP Member Advantages »
For information about other scams, sign up for the Fraud Watch Network. You'll receive free email alerts with tips and resources to help you spot and avoid identity theft and fraud, and keep tabs of scams and law enforcement alerts in your area at our Scam-Tracking Map.
Photo: RolfAasa/iStock
Also of Interest

See the AARP home page for deals, savings tips, trivia and more.