Scam-Proof 2016 With These 7 Simple Steps
By Sid Kirchheimer , January 01, 2016 10:00 AM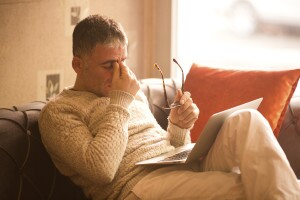 Happy New Year! Start 2016 on the right foot, with these simple steps to reduce your risk of scams:
Freeze your credit file. The best way to proactively prevent identity theft (as well as minimize damage after it occurs), a credit freeze restricts access to your credit report. Without being able to review it, most creditors won't issue loans, credit cards or other credit in your name – helpful when your personal data falls into the wrong hands, whether resulting from a lost or stolen wallet or inevitable data breaches. A freeze can (and should) be unthawed for certain dates or entities when you apply for a job, credit, or shop for insurance or utility service; they'll check your creditworthiness. And a freeze doesn't impede your ability to check your credit report at AnnualCreditReport.com or affect credit scores. So …
Ways to save, expert investment advice, scam alerts and more! — AARP Money Newsletter »
Get your credit report – three times a year. To spot fraudulent accounts in your name, it's important to check your file with each of the three major bureaus – Equifax, Experian and TransUnion (and perhaps the lesser-known fourth, Innovis). Information in your name can vary among the bureaus. Everyone is entitled to three free checks per 12 months at AnnualCreditReport.com, yet only about 1 in 6 Americans take advantage.
Think before you act. Told you won a lottery you never entered? You're about to be arrested for missing jury duty, not paying a bill, etc.? Have a grandchild who never mentioned upcoming travel calling from a foreign jail? These are scams designed to trigger an immediate, emotional response – a.k.a. you providing money and/or sensitive information. When hot buttons are pushed, cool your jets with a healthy dose of skepticism.
Be less social. If you're too polite to hang up the phone or say "No," use Caller ID as a screening tool; let calls with unrecognized numbers go to voice mail and then decide if a callback is necessary (again, with a healthy dose of skepticism). Don't overshare on social media; even with privacy settings – and especially without them – names of family members could be harvested for the Grandparents Scam. Your birthdate, hometown, high school or other snippets could be pieced together for identity theft.
Clean your wallet . Don't carry your Social Security card, "cheat sheets" with PINs or passwords for bank cards or online accounts, blank checks or spare keys for your home or car. Rather than carry your Medicare card day-to-day, make a photocopy and cut out some digits of the number but bring the original for doctor appointments. Your risk of ID theft is still greater with a lost or stolen wallet than with other scams.
Change your passwords every season (at least). Every three months or so, rewrite user names and passwords. Longer is stronger and mix letters, numbers and symbols. Use different passwords on different accounts; a password manager helps with issuing and storing various passwords in an encrypted database. If your data is breached, make immediate changes.
Get discounts on financial services from trusted companies — AARP Member Advantages »
Prepare and file taxes ASAP. Billions in fraudulent tax refunds continue to go to scammers who e-file fraudulent returns – typically before their victims file. Your best defense is to file early.
For information about other scams, sign up for the Fraud Watch Network . You'll receive free email alerts with tips and resources to help you spot and avoid identity theft and fraud, and gain access to a network of experts, law enforcement and people in your community who will keep you up to date on the latest scams in your area.
Photo: Ridvan Celik/iStock
Also of Interest

See the AARP home page for deals, savings tips, trivia and more.