Staying a Step Ahead of the Bad Guys
By Guest Blogger , October 22, 2014 02:15 PM
By Doug Shadel, AARP Washington state director
An identity thief with just a few bits of information about you can max out your credit cards, raid your bank account, even mortgage your house. In this digital age, a criminal can literally become you financially and take over your life.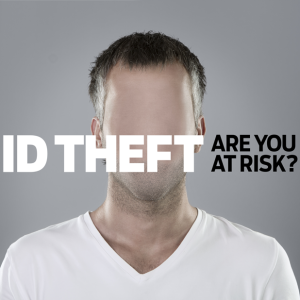 Alice Lipsky (not her real name) did this all the time. Using both high-tech computer skills and low-tech methods like car prowls and stealing purses, she took on the identities of others to fund her methamphetamine-fueled lifestyle. When she was finally caught trying to buy $2,000 worth of merchandise on someone else's credit, she had 10 different driver's licenses, all featuring her picture, in her purse.
>> Top Seasonal Scams to Avoid
Now, after a fraud conviction and jail time, Alice is revealing her secrets. She and her meth-addicted band of criminal friends used to sit around thinking up new ways to defraud both businesses and people like you. She tells about the dangers of leaving financial information in your car, or even scattered around your house. She tells how she could figure out your Social Security number or your driver's license number just from knowing where and when you were born. She tells how she'd steal information from your mailbox without you ever knowing.
The good news is there's a lot you can do to fight back. You can learn to protect your personal identity and make yourself a difficult target for criminal hackers. Take control of your financial life and you'll make it tough for con artists to ruin your credit and reputation.
On the next AARP Live television program we'll hear straight from an " Alice" to learn how scammers operate. Plus, I'll share what I learned through interviewing Alice and share tips to help you safeguard your personal information in the digital age.
>> Get discounts on financial services with your AARP Member Advantages.
Join us on the next AARP Live on Thursday, Oct. 23, at 10 p.m. ET (9 p.m. CT; 8 p.m. MT; 7 p.m. PT) on RFD-TV in your area, or watch on the Web at www.aarp.org/rfd. Be part of the conversation and share the steps you take to keep your good name safe by calling 877-731-6733 toll-free during the show. Or send us a comment or question via Twitter @aarplive.
Photo: Nastco/istock
Also of Interest

See the AARP home page for deals, savings tips, trivia and more.