Steer Clear of These Driving-Related Scams
By Sid Kirchheimer , September 04, 2015 12:46 PM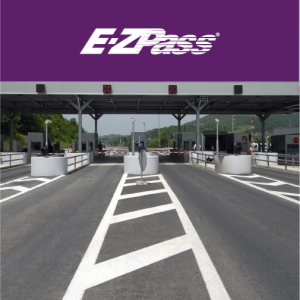 You don't have to journey far to get rooked in a driving-related scam. Ruses making the rounds are as close as your computer, telephone or mailbox.
E-ZPass Scam
As was true of this hoax's debut last summer, inboxes are once again jammed with bogus emails supposedly sent by E-ZPass. Claiming you owe toll money, the message provides a link to see your invoice. Don't click it; doing so will install malware onto your computer or smartphone and lead to a rogue website that asks for personal and financial information.
In recent weeks this scam has been reported in about half of the 15 states where some 28 million motorists use E-ZPass transponders: Massachusetts, New Jersey, New York, Ohio, Pennsylvania and Virginia, as well as Washington, D.C. In addition to resending last year's email — "You have not paid for driving on a toll road. This invoice is sent repeatedly, please service your debt in the shortest possible time." — there's another grammatically challenged version that claims the unnamed "Dear customer" is "Indebted for driving on toll road #000923942. Notice to appear. You have a unpaid for using toll road," and signed by a fictitious "E-ZPass Manager."
Get the latest tips on protecting your money and saving for retirement — AARP Money newsletter »
Besides lacking specific customer names and spell-check, other scam clues are: No account numbers are listed, the purple E-ZPass logo lacks the distinct white lines that go through the word "Pass," and there's no mailing address, telephone number or reference to any of the 25 toll agencies or state transportation offices that participate in the E-ZPass program.
DMV Impostors
In this periodic ploy, identity thieves pose as employees of your state Department of Motor Vehicles, via telephone or email, to phish for sensitive information. Typically, they feign official business, like "scheduling appointments," but some promise ways to lower your auto insurance. Whatever the excuse, the intent is to get your birth date, Social Security number, driver's license and the like. They may already have your name, thanks to public phone directories and purchased email lists, and display on caller ID the name and phone number of the actual agency to appear legitimate.
The California DMV was recently spoofed in this scam. Like other state agencies, its "DMV employees do not call customers to ask for personal or confidential information … and anyone who receives such a call should know it is a scam to steal your identity." Official correspondence comes by U.S. mail — not phone or email — and is unlikely to include insurance-related information.
Extended Warranties
Outrageous prices. Fine-print or undisclosed exclusions in coverage you really need. Illegal robocalls and mailed letters warning of "Final Notice: Expiring Auto Warranty" that appear to be from automakers or government agencies. There are many reasons to steer clear of extended auto warranties offered by third-party vendors. Many are fly-by-night operations that don't stand behind their policies; some are scammers aiming for "sensitive information like your bank account, credit card or Social Security numbers — even your driver's license number or Vehicle Identification Number (VIN)," according to the Federal Trade Commission.
Even legitimate manufacturer-branded extended warranties that auto dealers offer are no bargain. Consumer Reports finds that most car owners who buy extended warranties never use them, and those who do spend more for coverage than they save in repairs.
Car Wrap Scam
Through email, Facebook and Craigslist ads, con artists promise easy money as a driving billboard for well-known companies and products. The pitch: Allow a shrink-wrap advertisement to be placed on your car and your everyday driving can earn you as much as $700 per week.
Get discounts on financial services from trusted companies — AARP Member Advantages »
But it's just another fake-check scam: You receive a large check for "rent" of your car (say, $3,500), with instructions to deposit it and forward the majority of the dough to a designated designer to wrap your car. Within weeks of your deposit, the check proves to be counterfeit, and the portion you wired goes to a scammer. (Wire transfers can be redeemed anywhere, no matter their "sent" address.) More wound salt: Besides what you lost to a scammer, you're likely responsible for additional funds withdrawn from that deposit. And when you answer their ads, scammers often solicit your driver's license number, bank account and other sensitive information that they can use for identity theft.
For information about other scams, sign up for the Fraud Watch Network . You'll receive free email alerts with tips and resources to help you spot and avoid identity theft and fraud, and gain access to a network of experts, law enforcement and people in your community who will keep you up to date on the latest scams in your area.
Also of Interest

See the AARP home page for deals, savings tips, trivia and more.