Tax Email Scams Surge This Filing Season
By Sid Kirchheimer , February 26, 2016 09:00 AM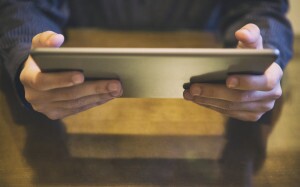 Along with trying to scam the public in the nation's reigning top ruse — phony phone calls threatening arrest, deportation or seizure of property unless immediate payment is made for alleged back taxes — IRS impostors are also breaking records on another fraudulent front this tax season. Bogus emails and text messages that phish for sensitive information or deliver computer malware have increased fourfold so far this year, reports the Internal Revenue Service. Designed to look like they're from the IRS or another legitimate entity, these emails seek information that could be used for identity theft or to file false returns for fraudulent refunds.
Ways to save, expert investment advice, scam alerts and more! — AARP Money Newsletter »
"The phishing schemes can ask taxpayers about a wide range of topics … information related to refunds, filing status, confirming personal information, ordering transcripts and verifying PIN information," the agency warns. "When people click on these email links, they are taken to sites designed to imitate an official-looking website, such as IRS.gov. The sites ask for Social Security numbers and other personal information. The sites also may carry malware, which can infect people's computers and allow criminals to access your files or track your keystrokes to gain information."
In just the first six weeks of this year, reports of bogus IRS emails have surpassed the entire tally of 2014 and "are halfway to matching the 2015 total of 2,748," the IRS adds. In January, when tax filing season began, 1,026 incidents were reported; that's up from 254 in January 2015. And from Feb. 1 to 16, the IRS says, 363 incidents were reported, compared with 201 reports in the entire month of February 2015.
Remember, the IRS never initiates contact with taxpayers via email, text, social media or telephone — only by USPS-delivered letter. What else to know:
* Without clicking on links, forward to phishing@irs.gov any email or text message that's allegedly from the IRS. Recent examples include subject lines and underlying text about refund status, getting PINs to e-file, or a need to confirm personal information or update filing details (which can include references to a W-2).
* Beware of emails supposedly from tax software companies. Intuit, the parent company of Turbo Tax, recently warned that its customers were emailed this fake.
Get discounts on financial services from trusted companies — AARP Member Advantages »
* Hang up on or don't answer unsolicited phone calls supposedly from the agency, including recently revised robocalls claiming you face arrest or a lawsuit for supposed owed back taxes. Although "Internal Revenue Service" or its 1-800-829-1040 toll-free number may be displayed on your caller ID, these are scams. The IRS does not telephone to demand immediate payment without having first mailed a bill or given you the opportunity to question or appeal the amount allegedly owed. Nor will the agency threaten to have police arrest you, require that taxes be paid in a specific way (swindlers usually request prepaid debit cards because they are hard to trace and easy to use) or ask for credit card information over the phone.
For information about other scams, sign up for the Fraud Watch Network . You'll receive free email alerts with tips and resources to help you spot and avoid identity theft and fraud, and gain access to a network of experts, law enforcement and people in your community who will keep you up to date on the latest scams in your area.
Photo: lookslike/iStock
Also of Interest


See the AARP home page for deals, savings tips, trivia and more.