The 8 Easiest (and No-Cost) Steps for a Scam-Free 2017
By Sid Kirchheimer , December 30, 2016 08:00 AM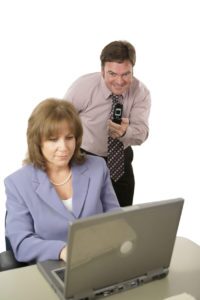 Identity theft is hard, but preventing it doesn't have to be. Although some threats like data breaches are beyond your control, here are eight easy, no-cost ways to help scam-proof yourself in the New Year.
Weed your wallet. Nearly half of all known-cause cases of identity theft start with a lost or stolen wallet. Reduce risk with some 2017 billfold cleaning by removing your Social Security card, cheat sheets noting PINs or passwords for bank cards or online accounts, blank checks and spare keys for your home or car. It's not necessary to wallet-carry a Medicare card on a daily basis — only on days when you're getting medical care — but if you feel compelled, make a photocopy and blacken digits of several numbers (which is your SSN).
Don't photocopy in public. You know the risks of using public Wi-Fi. But what about copy machines in public places like libraries? Many copy machines used by businesses and public facilities are leased, and when those leases are over, copiers are often exported or resold at auction … possibly to scammers who buy them for their internal hard drives storing images of photocopied documents. Translation: Don't make copies of medical, tax-related or other sensitive documents from digital copiers unless you are certain the machine isn't leased. You're much safer making photocopies from your own home printer.
Ways to save, expert investment advice, scam alerts and more! — AARP Money Newsletter »
Also use a home printer to photocopy, on one or two sheets, the front and back of your driver's license and other IDs, all credit and insurance cards, even your library card (yes, ID thieves have been known to run up fines with a stolen library card, which if unpaid can ding the real holder's credit score). This way, if your wallet is lost or stolen, you'll have immediate access to those account numbers, back-of-card security codes and contact information. Keep these photocopies in a safe place.
Get off mailing lists. To stop preapproved credit card and insurance offers — a possible gold mine for mail-stealing identity thieves — call 888-567-8688, toll-free, or visit optoutprescreen.com. Stop other so-called junk mail, delivered by the USPS or email, at dmachoice.org.
Don't "unsubscribe" or "opt out." Logic may suggest that following "unsubscribe" links in unsolicited email and "opt out" options in robocalls (most of which are illegal) will curb the flow, but doing so only confirms a live email address or phone number to fraudsters. Unless you know the message is from a trusted business you've previously dealt with, just delete or hang up.
Freeze out fraudsters . If you haven't done it already, placing a credit freeze on your credit report is the easiest way to ensure that new fraudulent credit cards and loans won't be opened in your name. With a freeze — usually available at no cost for those 65 and older — access to your credit file is restricted, and without reviewing it, creditors won't issue accounts to identity thieves posing as you. A freeze doesn't impede your ability to check your own credit report (for free, three times per 12 months) at AnnualCreditReport.com, nor will it affect credit scores. Freezes can, and usually must, be temporarily lifted if you need your credit report to be check, such as if you're applying for new credit, cellphone or cable service, insurance or a job.
Password-protect your smartphone. Done by only about 1 in 3 users, a PIN that isn't 1234, 0000, 2580, 1111 or 5555 — the most easily hacked — is the easiest way to protect the contents of your smartphone and other mobile devices. If encryption is offered (read the owner's manual), use it to protect stored data in case of loss or theft. And consider security software for those mini-computers that's recommended by your carrier or manufacturer; freebies for iOS and Android systems are offered by reputable names including McAfee, Norton, AVG and Avast.
Consider how you pay. It's scammers, not legit business, who request a specific payment method — namely, wire transfers; iTunes and Amazon gift cards; or reloadable cards like MoneyPak, Reloadit or Vanilla. Read: All are hard to trace, nonrefundable to the sender, and can be stealthily redeemed virtually anywhere in the world. For everyday purchases, credit cards offer the best overall fraud protection; it's the same for some but not all debit cards.
AARP Member Advantages — discounts on financial services from trusted companies »
Also enroll for free account alerts offered by most banks and credit card companies, which can inform you (often in real time) whenever a transaction is made. If you frequently buy with plastic but don't want to be contacted for each use, ask about establishing a "Card Not Present" alert so you're notified when a purchase is made without a physical swipe.
Build better passwords. Sure, it takes some effort to conceive and remember long and strong passwords — ideally, a minimum of 15 characters, mixing upper- and lowercase letters, numbers and symbols — only to change them every few months as experts advise. That ordeal is easier with a password manager, which stores existing passwords, generates good ones for you, and usually only requires that you remember one password — the one used to open your password manager. As with virus and malware protection software, you'll typically get more features with "pay-for" versions, but there are some recommended no-cost products.
For information about other scams, sign up for the Fraud Watch Network . You'll receive free email alerts with tips and resources to help you spot and avoid identity theft and fraud, and keep tabs of scams and law enforcement alerts in your area at our Scam-Tracking Map .
Photo: lisafx/iStock
Also of Interest

See the AARP home page for deals, savings tips, trivia and more.