Virtual Kidnapping: The Latest Fear-by-Phone Hoax
By Sid Kirchheimer , January 29, 2016 10:00 AM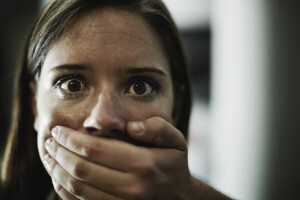 It sounds like something out of Hollywood, but it's hitting homes across the country: "virtual kidnapping," where fraudsters try to extort money by claiming that a family member has been taken hostage.
This fear-provoking fraud isn't new; there was a nationwide wave of similar calls two years ago in which swindlers usually claimed a loved one was being held after causing a traffic accident and refusing to pay for damages. But in recent weeks, the scam has exploded — and this go-round has been refined with more convincing "legitimacy."
Ways to save, expert investment advice, scam alerts and more! — AARP Money Newsletter »
"A caller might attempt to convince a victim that his daughter was kidnapped by having a young female scream for help in the background during the call," reports the FBI, which issued a Jan. 13 warning about an increase in this scheme in New York City. (That week, one New Jersey man paid $7,200 after being told that his father was being held.)
"Often the reason they are holding the alleged victim varies, but some of the most prominent scams involve car accidents, drug debts, gang assaults or persons being smuggled across the border," the FBI states.
In California, Santa Cruz police say there's a familiar pattern in several reports they've received: The target answers the phone to the sound of crying. In Philadelphia one intended victim was told his wife was kidnapped as a woman screamed "Pay them!" in the background.
In all cases, authorities say, it's nothing more than a heart-pounding hoax.
Names and phone numbers are gleaned from people-search websites, online directories or social media. An accomplice provides the voice-over. In fact, calls sometimes originate in Puerto Rico, according to the FBI, and the dialing kidnapper (and alleged hostage) may even be outside the U.S.
But it's a familiar and profitable formula, especially when the targets are those 50 and older. Trying to provoke fear is at the root of most top scams reported to our Fraud Watch Network, and historically those over age 50 are more likely than others to lose money in intimidation scams.
Still not enough to convince you that your loved one wasn't actually kidnapped? Look for these scam-busting clues so you can hang up your phone even more quickly:

Your caller ID indicates that the call is coming from an outside area code. Area codes 787 and 939 are for Puerto Rico.
Calls do not come from the kidnapped victim's phone.
Callers go to great lengths to keep you on the phone but refuse to let you speak with the hostage.
Ransom money is accepted only via a wire-transfer service. This allows scammers to redeem the payment anywhere in the world — no matter their claimed location.
Get discounts on financial services from trusted companies — AARP Member Advantages »
For information about other scams, sign up for the Fraud Watch Network . You'll receive free email alerts with tips and resources to help you spot and avoid identity theft and fraud, and gain access to a network of experts, law enforcement and people in your community who will keep you up to date on the latest scams in your area.
Photo: PeopleImages/iStock
Also of Interest

See the AARP home page for deals, savings tips, trivia and more.