What's Hot? Cold Weather Scams
By Sid Kirchheimer , November 14, 2013 03:59 PM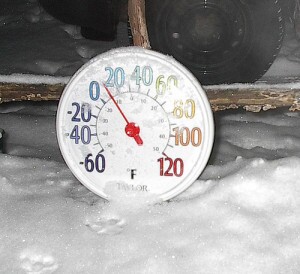 Recent falling temperatures in parts of the U.S. have prompted a new wave of a time-tested power play - fraudsters posing as utility company workers who threaten to shut off your service because of supposedly unpaid bills.
The Shutoff Swindle has prompted warnings in recent weeks from utility companies from Maine to Washington state, including in (usually) warmer-weather states such as Texas.
Typically, this scam occurs by telephone. Callers claim to be billing representatives from your utility company. They say you've got an overdue bill and need to pay quickly to avoid an impending shutoff. They may use " spoofing software" or Internet-based phone services to falsely display the name and phone number of your utility company on your Caller ID. Often they ask for a credit card or prepaid debit card for payment.
>> Sign up for the AARP Money newsletter
But officials and targeted customers now report that some of the scammers ask for cash, offering to dispatch someone to your home for immediate payment. The fraudsters may even tell you they'll waive supposed penalty fees for cash payments.
Another new trend: Businesses such as restaurants and mom-and-pop retailers are an increasingly common target this season.
The phony utility workers might also show up unannounced at your front door, seeking "overdue" payments or claiming a need to check your heating system.
What you should know:

If you really are overdue on your utility bill, most utilities will mail at least one - if not several - past-due notices before terminating service. Never accept a caller's claim about a bill. When in doubt, contact your utility by calling the customer service number on your bill - not a phone number provided by a caller.
Utility companies do not dispatch employees to your home for payment, and rarely show up unannounced for service calls. If self-proclaimed workers arrive in pairs, assume it's an attempt for a quick burglary. One will likely try to lead you to your furnace so the other can steal money, prescriptions or jewelry.
Never provide credit card information to an unknown caller. Some utility companies may accept payments by prepaid debt card but likely will not specifically request that payment method.
Learn more about other cold weather cons.
Photo: Bryan Alexander/Flickr
>> Get discounts on financial products and services with your AARP Member Advantages.
Also of Interest

See the AARP home page for deals, savings tips, trivia and more