Where to Report Scams (and Why It's Important)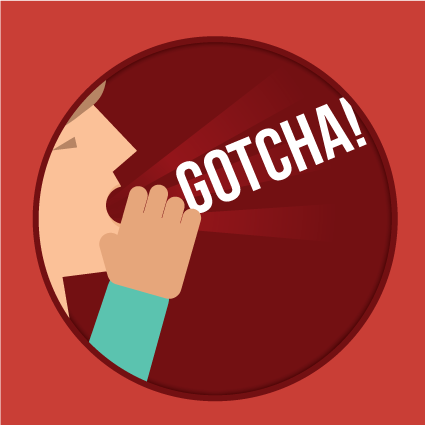 Silence is golden, at least for scammers.
Say nothing and their bilking can continue until you and others are bled dry. Speak up and it can stop.
Take, for example, another impressive yet little-publicized bust recently announced by the Federal Trade Commission. It ended a telemarketing scheme believed to have scammed more than $20 million from tens of thousands of older Americans.
The agency alleges that for 31 months, a network of scammers in the U.S. and Canada cold-called retirement-age Americans with all kinds of lies. They warned of imminent threat of bank fraud to sell phony fraud and legal "protection" services. They promised free and discounted prescriptions and medical supplies. They posed as employees of banks, insurance companies and government agencies.
>> Sign up for the AARP Money newsletter
All to get those on the other end of the phone to provide their bank account information - for fraudulent withdrawals between $187 and $397 per shot.
This particular scam ended, as others often do, because some victims spoke up.
Scammers can't be caught unless their crimes are reported. It may be embarrassing, even humiliating, to come forward and admit you've been taken. And if you do file a complaint, it can be frustrating if you never hear back.
But it's important to report ripoffs because that's how scammers can be stopped. The power is in numbers: The more people who come forward and file complaints, the better chance that crime-fighters have to identity - and bust - the biggest and baddest fraudsters.
Where to complain - and for what
Report identity theft and most other fraud complaints - real or suspected - to the Federal Trade Commission. Although the FTC cannot resolve individual cases, filed consumer complaints are entered into a database accessed by it and some 2,000 civil and criminal law enforcement agencies in the U.S. and abroad. It is here where investigators, from local police departments to federal agencies, can look for patterns, trends and specific fraudsters to build their cases.
>> Get discounts on financial services with your AARP Member Advantages.
General claims of fraud should also be filed with your state's attorney general. If you know where a suspected fraudulent company is based, also notify the AG in that state.
Federal agencies dealing with specific types or methods of fraudulent products, services and practices include:

Financial products and services including mortgages and other loans, debt collectors, banks and credit cards: the Consumer Financial Protection Bureau (CFPB). If your bank, debit or credit card account has been stolen or used fraudulently, immediately contact the issuer.
Investment, securities and commodities fraud: the U.S. Securities and Exchange Commission (SEC).
Internet-based scams (cybercrime) including hacking, scam emails, spam, phony websites, ransomware, online auction fraud and other crimes committed by computer: the Internet Crime Complaint Center (IC3).
Mail-delivered scams including lottery and sweepstakes, chain-letter pyramid schemes and others: the U.S. Postal Inspection Service. Complaints about suspected mail theft can also be reported here, and forwarded to the USPS.
Telemarketing and other phone scams: the FTC and its sister agency, the National Do Not Call Registry.
Medicare fraud: the Office of the Inspector General, U.S. Department of Health and Human Services and Medicare.
Elder abuse and exploitation: the National Center on Elder Abuse and the CFPB's Office of Financial Protection for Older Americans.
For information about other scams, sign up for the Fraud Watch Network . You'll receive free email alerts with tips and resources to help you spot and avoid identity theft and fraud, and gain access to a network of experts, law enforcement and people in your community who will keep you up to date on the latest scams in your area.
Also of Interest

See the AARP home page for deals, savings tips, trivia and more