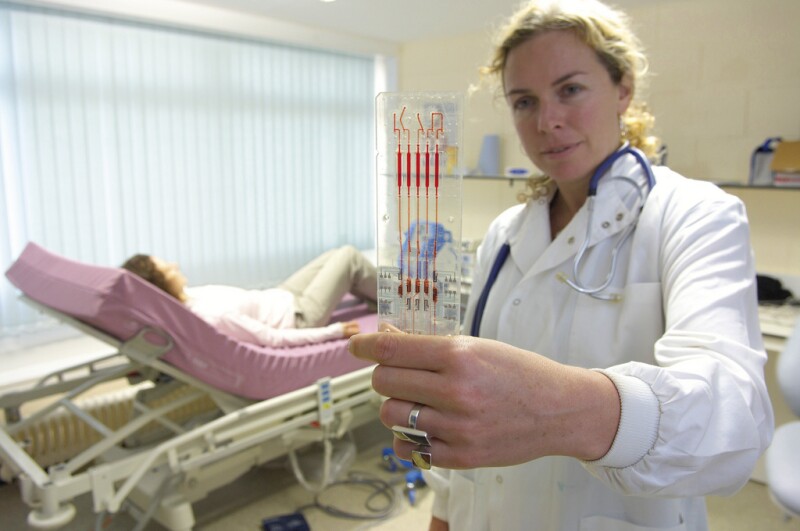 Q: My age is 60. I am very active and energetic and would love to meet the perfect match for me, a partner for life. Dilemma: A few men my age or younger can no longer hold an erection. Thus, the protection of a condom no longer works because it comes off. However, men at this age are taken aback when I suggest that we have blood tests before having intercourse. I have received a lot of shocked looks, comments that I don't trust them, and a lack of willingness to go for a test before they know if I'm the one. What's a gal to do?
Dr. Pepper Schwartz: Find a guy who is a grown-up. Haven't they been reading articles on sex that talk about a significant number of sexually transmitted diseases among single daters over 50? Even geriatric homes have found problems with their clients who do not use condoms.
One thing you might do is to make the condom sexy. Get one that is micro-thin (you can even find good ones in drugstores) and see if men can get excited about the idea that you are shopping for a "sex toy" for them. If they can't keep it on because of flagging erections, you might mention Cialis or Viagra as well! But failing that, take another look at the female condom. It has totally improved and no longer feels like a plastic bag inside of you.
One other thought: Do oral sex or clitoral/penile stroking for a while and don't try intercourse until you are both really anxious to have it. Then try an ultra-thin condom when you are just about to have intercourse. If he's excited enough, the condom may not deter him at all, and the penis may not have to work very long so wilting might be less likely.
Photo by Matthew Anderson.
Dr. Schwartz answers questions every Monday, Wednesday and Friday. Submit your question here. Read more of Pepper's columns here . And be sure to follow Pepper on Twitter @pepperschwartz.
Also of Interest

Join AARP: Savings, resources and news for your well-being
See the AARP home page for deals, savings tips, trivia and more