Caitlyn Jenner Proves It's Never Too Late to 'Deal With Yourself'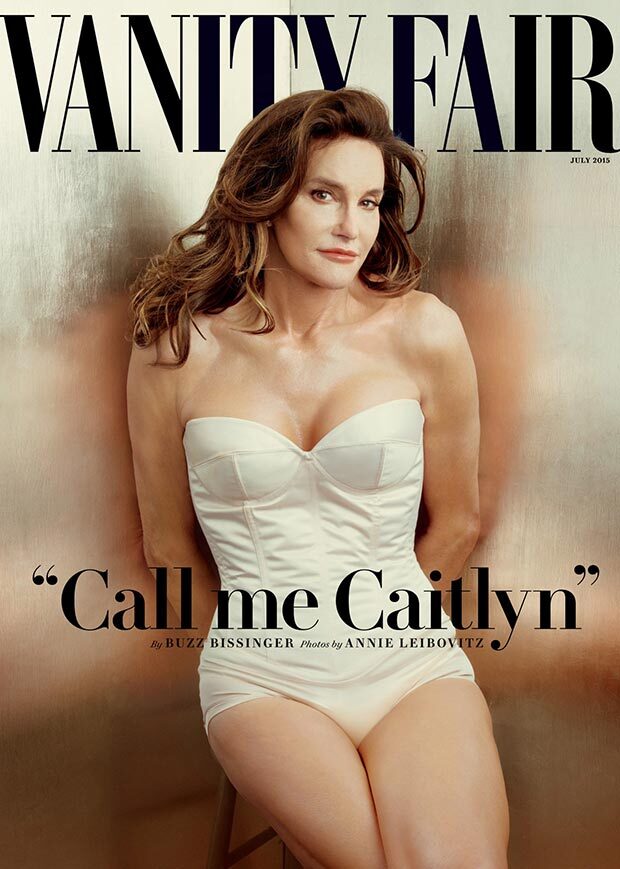 Well, finally — the cultural conversation about gender and sexual identity has shifted, and all it took was some folks in their 60s and 70s to lead the way.

Most notable, of course, is Caitlyn Jenner (right), who at 65 is about to conclude her very public transgender journey. But Jeffrey Tambor, 70, in the Amazon TV series Transparent, as well as the four 70-something stars of the new Netflix series Grace and Frankie are also mainstreaming the conversation about late-life identity.

"If I was lying on my deathbed and I had kept this secret and never ever did anything about it," Jenner told Vanity Fair in a heartfelt confession, "I would be lying there saying, 'You just blew your entire life. You never dealt with yourself.' And I don't want that to happen."

To appreciate the candor and courage of those words, it helps if your "life odometer" has turned over a time or two. My generation grew up viewing Bruce Jenner as the prototypical virile male athlete, tossing a javelin or raising his muscled arms in decathlon triumph on Wheaties boxes across the land. I've been encouraged by how many of my fellow boomers have applauded Jenner's public sharing of her authentic gender identity.

A new you within reach — Visit AARP Life Reimagined »

Let's be careful, though, about the terms we use to discuss these sorts of transformations, starting with the word "authentic" itself; too often it gets used as a sort of code word to describe someone, usually a celebrity, suspected of concealing his or her true orientation: "He's not living an authentic life" becomes a way of saying, "I'll bet he's gay/bi/trans but pretending to be straight." Living the life you are meant to live, Jenner notwithstanding, does not require revealing sexuality or anything else to the public.

Tambor, who won a Best Actor Golden Globe for his deft portrayal of a family patriarch making the transition from Mort to Maura, told Rolling Stone, "She's making a break for her authenticity at the age of 70, which I find sort of valiant and rather brave. I want to make her as fallible as possible, as pretty as possible, as glorious as possible and ultimately as human as possible."

In Grace and Frankie, Martin Sheen and Sam Waterston play law partners who become life partners in their mid-70s, leaving their respective wives (Jane Fonda and Lily Tomlin) to forge new identities — and a combined household — for themselves. "I'm done feeling guilty about who I am," Waterston's character declares in an early scene. He and Sheen have said they jumped at the chance to play the gay couple, whose decision raises issues of honesty, unconditional love, tradition and more for their families.

Who can say where all of this will lead? I welcome any trend that brings about more humane treatment of once-marginalized groups. I also applaud the fact that Hollywood is presenting gay, lesbian and transgender characters as regular people with complex lives. But as we continue this conversation, let's also remember our right to keep our authenticity to ourselves.

Photo: Annie Leibovitz/Vanity Fair via Vanity Fair

Also of Interest:

See the AARP home page for deals, savings tips, trivia and more.