Why Am I Always Initiating Sex?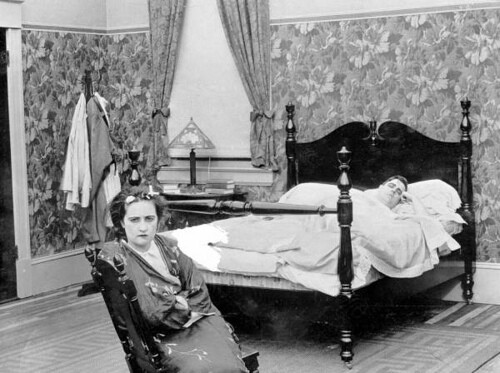 Q: I am a healthy, attractive, active 70-year-old woman who still enjoys sex. My younger partner (by seven years) is rarely interested in making love and I have to initiate it most times. I've tried talking to him, in a non-blaming way, but he clams up, stating there is nothing wrong. What should I do?
Dr. Pepper Schwartz: Ask him: If there is nothing wrong, then what's the harm in talking about why he is not interested in sex these days? There could be a number of explanations - and you are in a better position to find out which of these might be true than I am.
How is your relationship in general? If a relationship has problems, it is bound to affect the couple's sexual relationship. Is he depressed or unhappy about his work, money, children or some other issue? If he is unhappy in general, it almost certainly will affect your sex life together. Have the two of you grown apart in other ways? Are you still having fun together? Do you laugh, go out on dates or do hobbies together? If you don't, you need to reinvigorate your nonsexual relationship to have a positive effect on your sex life. And finally, how is his physical condition? Does he have any erectile issues, and is his health in general good or iffy? Has he gained or lost a lot of weight? Have you? Health and sexual function have a big impact on men's sexual energy, and changes in a person's or a partner's appearance can affect desire.
You need to think about which of these might be the basis for your reduced sex life. Maybe offering these as topics to talk about will allow him to voice his needs, fears or disappointments - and that is the beginning of the ability to change and make things better. If your conversations aren't going well, however, consider going to a medical doctor or therapist to help you talk together more constructively.
Dr. Schwartz answers questions every Monday, Wednesday and Friday. Submit your question here. Read more of Pepper's columns here . And be sure to follow Pepper on Twitter @pepperschwartz.
Also of Interest

Join AARP: Savings, resources and news for your well-being
See the AARP home page for deals, savings tips, trivia and more