Intercourse Alternatives 101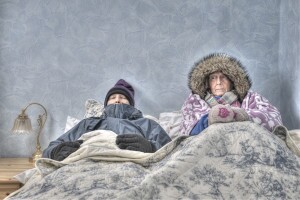 Q: We have been happily married for 58 years. We are Christians and active in our church. We both have college degrees. Over the years we have enjoyed our intimacy, but not nearly as often as years ago. My husband has sugar diabetes and is impotent. We miss not being able to have intercourse. Oral sex is not appealing. I know there are prescriptions available, but I don't want something to harm his health. I'd appreciate any new thoughts.

A: I fervently hope researchers find a cure for diabetes — or at least a way to blunt its disabling consequences. Not the least of these is its erosion of erectile quality. The disease may also lower the ability of both men and women to be orgasmic.
A new you within reach — Visit AARP Life Reimagined »
So with a diabetes cure still in the future, we have to think of ways to work around the disease. A good start is to consult a doctor or therapist of sexual medicine. He or she can advise you what your best options are.
And let me assure you that there are more of those than you might think. There is the possibility of a pump, for example. Manually pumped up and down, it allows for arousal and orgasm (but not ejaculation). And there are also painless (really!) shots of alprostadil into the shaft of the penis that create the hydraulics of erection. A number of additional possibilities exist. An experienced medical professional can explain the workings of each one.
If, however, a medical remedy is not feasible, many wonderful sexual aids can help you out. Among them is the famous "rabbit." Both a dildo and a clitoral vibrator, it is very exciting for women, enabling a partner to feel good about how aroused he is making his spouse (or spousal equivalent). And even if a man cannot get an erection, his nerve endings can provide enough stimulation for stroking or oral stimulation to give him an orgasm. Yes, it's not like it used to be, but it can still be quite satisfying.
As you can imagine, your situation requires understanding, experimentation and a willingness to seek out a medical authority or couples therapist. Some women and men give up sex altogether, but isn't that a shame? Other answers are available — and they can be intensely erotic.
Q: My wife is 61 years old. She likes to have sex but says my semen feels "pepperish" and rushes out of bed to wash off immediately. What can I do to maintain intimacy?
A: Believe it or not, some women are allergic to their partner's sperm.
Without medical training, I can't tell you precisely what constituent of sperm creates an allergic reaction in certain women, but I can think of two immediate remedies:
1. Wear a condom. This is a quick and easy solution and should keep your sperm from bothering her.
2. If you're averse to condom use, schedule an appointment with an allergist. Some specialists have programs to neutralize allergic reactions such as this one. If the doctor can't determine the cause, you can always go back to option 1.
Photo: jeangill/iStock
Also of Interest:

See the AARP home page for deals, savings tips, trivia and more.