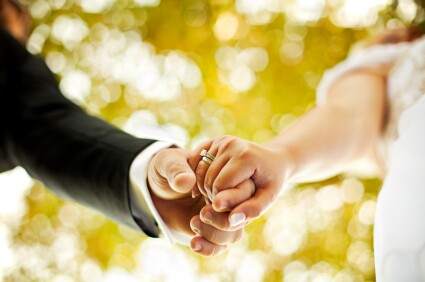 Q: I just read your article about having a celibate marriage , and my marriage has turned into that. Although it's not due to any type of punishment - it's just that I have lost all interest in sex. I love my spouse; he loves me. There are no problems, no stresses. We get along great, but I just can't find the interest. My doctor said it was probably stress but I am retired and don't have any. I've talked to my spouse about it and he just accepts it. What can I do?
Dr. Pepper Schwartz: If you don't feel like having sex, and your husband is not upset, there doesn't seem to be much motivation to change the situation. However, if you do miss having sex and he is unhappy ("accepting it" doesn't necessarily mean he is happy about being celibate), you might go to your doctor and get your hormones checked. It is possible you have an androgen deficiency and that additional estrogen or testosterone might change the way you feel.
There could be other reasons, too. Are you depressed? That will kill sexual interest. Have you found a lessening of interest in other areas of your life as well? Are you taking any medicines that might interfere with sexual interest (for heart, blood pressure, diabetes?) All of these medicines can interfere with sexual interest and your doctor might be able to recalibrate dosage or type of treatment if you tell him or her the impact they might be having on your ability to become aroused.
Perhaps there is another possibility, one that is more psychological and relational. Have there been radical changes over the years in either your own or your partner's appearance? Have you or your partner gained such a significant amount of weight that it interferes with your enjoyment of your body or your attraction to him? You may love him, but attraction is different from love.
If lack of attraction is the issue (and if it's not caused by hormone deficiencies or depression), then you might work on bringing more exercise and romance into the relationship. Go away to a romantic place; exercise daily to get one or both of you back in shape. Exercise itself can produce endorphins - hormones that make you feel even better about the world and yourself.
None of these suggestions constitute a "magic pill" that will suddenly change your sexual appetite, but any one of them might jump-start your desire - so they are at least worth trying. Sex really is good for your health and well-being, and I am sure your husband would prefer having sex back in his life. So if there is a chance it could be resurrected, you should give it your best effort.
Photo by Search Influence.
Dr. Schwartz answers questions every Monday, Wednesday and Friday. Submit your question here. Read more of Pepper's columns here . And be sure to follow Pepper on Twitter @pepperschwartz.