Different Kinds of Retirement Benefits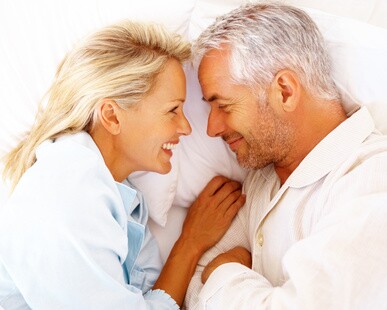 Q: I'm a 65-year-young woman and had been without sex and a relationship for four years. I have met a 61-year-old man and and we have been seeing each other for six months. The sex we have is something I dreamed about. I call him my sex therapist. He has introduced me to "toys" and oral sex, among other wonderful experiences. Is this normal at this time in my life, or do I need some help? We are seeing each other exclusively, but we do refer to ourselves as "friends with benefits." I'm scared, but also have been walking with a bounce in my step that I haven't had in many years.
Dr. Pepper Schwartz: It's very normal - and it's very lucky. How fantastic to meet a man (at any age) who can bring erotic joy and adventure into your life. The only thing I worry about for you is whether you can really be in a relationship that is labeled "friends with benefits" instead of wanting more.
If both of you can just enjoy great sex without wanting great love, more power to you. But great sex has a habit of creating great desire for emotional connection - so there may be a time you (or he) wants more and the other person wants things to stay the same. If so, there may be some emotional cost to this sensational sexual relationship. But as long as you know that possibility may exist in the future, it's just fine to enjoy the present!
Dr. Schwartz answers questions every Monday, Wednesday and Friday. Submit your question here. Read more of Pepper's columns here . And be sure to follow Pepper on Twitter @pepperschwartz.