Internet Porn Is Ruining My Marriage of 59 Years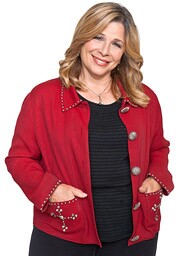 Q: My wife and I met as freshmen in college and have been married 59 years. Family emergencies, health issues, my obesity and low physical arousal response had rendered our sex life almost nonexistent, but I viewed us as committed.
However, I grew increasing drawn to Internet porn, usually as a distraction to other responsibilities. When my wife caught me she felt deeply betrayed and views it as infidelity. We live together but have been estranged since November. My only daughter doesn't want anything to do with me because of the pain I caused my wife. I don't know what to do. I thought with time it might become an issue we could work through. But after five months my wife seems resolved in her position that she has lost all respect for me and that I was unfaithful to her. Any thoughts are appreciated. - withheld the sender's initials
You need an intervention. You need a good family therapist because there are issues that might be able to be dealt with if the two of you can get into a room with a competent therapist.
You need to take responsibility for the shape you're in, mentally and physically, and she'll have to take her marriage vows into account, which basically require you to try very hard to make a marriage work - even during hard times.
I think that you should write your daughter and wife and say that shutting you off is not a fair way to end a relationship, if that's what she wants to do. It at least requires therapeutic sessions to air grievances, but also to see if there are any strengths in the marriage that still exist and can be used to help the it recover.
I know some women see pornography as infidelity. But I don't and many people who study sexuality don't. For some, it's an enjoyable outlet, especially when real sexual contact is unavailable. Some couples look at explicit material together, but of course no partner feels good about their partner having a secret sexual life that they didn't know about, even if it's pictures as opposed to an actual person.
A therapist, without minimizing the circumstances that prompted your interest in pornography, might be able to help your wife (and daughter) understand the situation more sympathetically and also could help you put yourself (body and soul) back together. I really think this is your only chance to save this deteriorating situation.
Keep me posted on how you're doing. Good luck!
Dr. Schwartz answers questions every Monday, Wednesday and Friday. Submit your question here. Read of Pepper's columns here. And be sure to follow Pepper on Twitter @pepperschwartz.