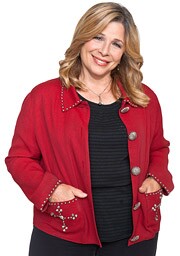 Q: I don't love my husband anymore. He is controlling, verbally abusive and only wants me for sex. He is retired and I work full time. He never helps around the house, yet questions everything I do. If I work overtime at my job as a medical assistant, he accuses me of having an affair. He has driven my son and daughter away. We went for counseling, and the counselor said he never loved me, just needed me. He has driven all my friends away. I am at the end of my rope. Can you help me?
Dr. Pepper Schwartz: Go to an abused women's shelter and see if you can find someone there who can be your advocate. By an advocate, I mean someone who can help you understand that you have options - that you can leave, that you can support yourself, and that you don't have to be with a man who treats you badly and who isolates you from the people you love. I am not sure why you have not left; if your counselor told you that this man does not love you and has driven your friends away, what is the reason for staying? If you stay because you are afraid of him, your mentor at the shelter will know how to help you protect yourself and get police support.
Related: How Do I Deal With a Verball-Abusive Spouse?
Life, as they say, is not a dress rehearsal. You need to reclaim your life by getting the support and help you need. I think it is great that you went to a counselor to see what you could do for your marriage, but it seems that now you have a firm conclusion - and you need to act on that conclusion.
I know, however, that it is hard to do this when you are isolated, so that is why I am asking you to go to a woman's shelter (if you don't know one, contact your local YWCA or family court and they can refer you). Don't delay. Find out your rights and reclaim your family.
Dr. Schwartz answers questions every Monday, Wednesday and Friday. Submit your question here. Read more of Pepper's columns here . And be sure to follow Pepper on Twitter @pepperschwartz.