I Have ED But Get Morning Erections. What Gives?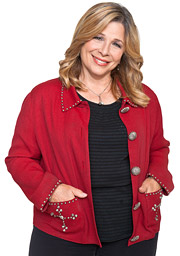 Q: I suffer from erectile dysfunction. Why do I sometimes wake up in the middle of the night and have a stronger erection? -- CG

Dr. Pepper Schwartz: CG, there could be a couple of reasons. Testosterone is generally higher in men in the early morning, so depending on what time you wake up, you might be experiencing a surge of male hormone.

It could also be that some of your erectile issues are psychological, so you're able to get a stronger erection when your conscious self-governance is suppressed and your body and imagination can work unimpeded by various hesitations or fears.

One of the tests, by the way, that doctors who specialize in sexual medicine use to determine the level of impotence a man might have is to see if they get night or morning erections. If they get them (like you do) it's a good sign.

Yes, you may have less blood flowing into the penis or perhaps there are other issues, but if you get spontaneous erections, you probably don't have major physiological damage.

But I can't do this from afar. You really need to see a doctor who specializes in erectile issues. You can call your state medical board and they will give you names of qualified physicians. Do yourself a favor and call one.

Dr. Schwartz answers questions every Monday, Wednesday and Friday. Submit your question here. Read of Pepper's columns here. And be sure to follow Pepper on Twitter @pepperschwartz.