What Movies Do You Watch to Get You In The Mood?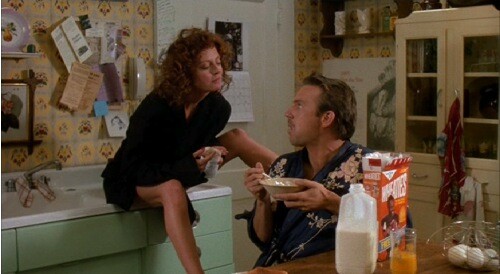 Q: Do you have any suggestions for steamy movies-not porn, but exciting. I recently saw Room in Rome and found it a very steamy, beautiful love story. I plan to see it again with my partner. Our love story is wonderful: Both of us are over 70, both widowed after 40 years and 50 years of very happy marriages. We found each other and found a new love which seems as wonderful and rewarding as our first ones. We want to share our experiences to encourage all the lonely widows and widowers like us to find someone to end the lonely days and nights. Life is good again! I love your column and we read it often. Keep it up! -LB
Dr. Schwartz: First, thanks for the encouragement. I really appreciate it.
Secondly, thanks for the love story: I think older singles really need stories like yours in order to be inspired and hopeful of finding love again. As you know, love can happen in later life if people look for it and let it in when they find it. Your story helps people believe in it and persevere.
Hmm, steamy love story films. There's so much personal taste in choices and sometimes steamy and love story doesn't go together or its one scene and the rest of the movie is a downer, like Body Heat. But here are some to try:

Happy viewing and let me know what you think.
Dr. Schwartz answers readers questions every Monday, Wednesday and Friday. Submit your questions here. Read of Pepper's columns here. Follow Pepper on Twitter @pepperschwartz.
Photo via IMDB.