Painful Sex? Perhaps It's a Dry Vagina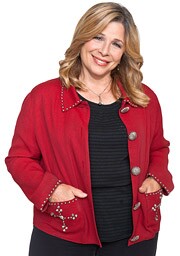 Q: How do I get my 70-year-old wife's vagina loose enough to where it's not painful for her to have sex?
Dr. Schwartz: The thing we'd have to establish first is why her vagina so tight that penetration is painful? If she has been able to have sex with you before, my guess is the pain comes from lack of lubrication. As women age, our estrogen levels dip and it's estrogen that has been providing the slippery fluid that allows a penis to slip into the vagina in pleasurable, rather than painful ways.
One way to test this theory is to buy some Replens, an over the counter vaginal moisturizer that rejuvenates these dry cells and plumps up the vaginal wall. The result should be a wetter less fragile vagina and less abrasive thrusting. The application of Replens, according to the New England Journal of Medicine, is just as effective as trying estrogen based vaginal creams and therefore the least likely to cause any other issues. If your wife tries this and it's successful, she should continue using it and reapply it every three to five days and hopefully see continued repair.
However, if there is no improvement something else might be going on and she should see her gynecologist. Sometimes vaginal muscles will spasm and be very tight because of either previous pain or fear of pain. Or there could be an infection or bacteria. I am not a physician and so I am only giving you likely possibilities, but to know for sure, ask your wife to see her doctor and it might be nice if you went with her to support her in case there are any challenging health issues.

Find Out How You and Your Partner Can Rekindle, Take the Replens Quiz >>
Dr. Schwartz answers questions every Monday, Wednesday and Friday. Submit your question here. Read of Pepper's columns here. And be sure to follow Pepper on Twitter @pepperschwartz.