50 Years Together and Not Even a Hug?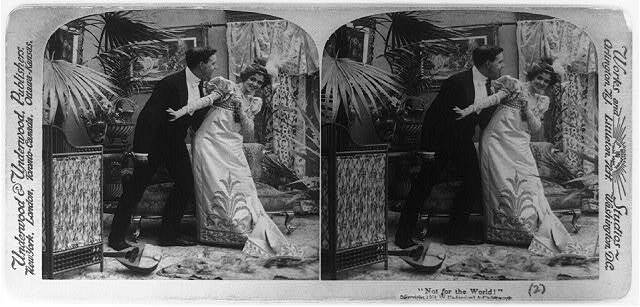 Q: Due to my wife's health problems, we haven't had sex in 18 years. Sometimes I think I have forgotten what it would be like to have someone just to hold, sit and talk with. I love my wife very much and would never cheat on her. But it's not only the sex, I miss just being with someone! She doesn't let me even hug or kiss her, not even on our 50th wedding anniversary!

Dr. Pepper Schwartz: You have to ask yourself, "Why have I put up with this for 18 years? Why don't I have enough respect for my basic human needs? Why am I staying now?"
This isn't fair or right. Your wife has terrible psychological issues and clearly she isn't going to get better because you have enabled her to create this frightful and freezing emotional and physical climate. Most women are not like this. Most women love to hug and kiss, and most of them want sexual intercourse in their lives.
I don't know what happened 18 years ago that caused you both to stop hugging, kissing and being affectionate. I know there are issues that make intercourse difficult, but these don't stop basic affection. I guess you have put up with this for so long that it seems hopeless. However, if I were you, I'd at least get out of the house and join some church or hobby groups and make new friends. Friends at least hug each other! And I think you've both earned and need a whole lot of hugs. You may be older, but you are still alive! There is always time to claim a new normal, a better daily life and new people to make you feel less lonely.
Dr. Schwartz answers questions every Monday, Wednesday and Friday. Submit your question here. Read more of Pepper's columns here. And be sure to follow Pepper on Twitter @pepperschwartz.
Also of Interest

Join AARP: Savings, resources and news for your well-being
See the AARP home page for deals, savings tips, trivia and more