Staying Married for the Sake of the Grandkid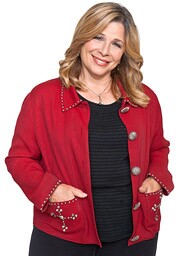 Q: My husband and I, both 65, have been married for nearly 45 years. After 22 years of marriage, he had an affair. We worked through it, with intense counseling, and he promised it would never happen again. After 38 years of marriage, he did it again. Not much counseling after that one, as he really was not interested. We have remained married, but it has been a sexless marriage for well over two years. We are now involved with raising our 12-year-old grandson. If we split, I am so afraid of the emotional harm to our grandson, as both his parents have abandoned him. What in the world do we do with this marriage?
Dr. Pepper Schwartz: I can understand your concern for your grandson -it is noble of you to take care of him and try to give him stability and security. I wonder, though, if your husband is seeing someone outside the marriage and staying married for some of the same reasons you are -which leaves you married, but lonely and sexually bereft. Are you getting anything out of the marriage? Are you kind to each other? Are there emotional reasons to stay married even though sex has been taken away?
I feel for your grandson, but I also feel for you. If your husband will not be a sexual partner to you anymore, and he will not go to counseling, then you have only three choices: Leave, stay in the marriage and endure the same sexless condition, or stay and create your own rules. That might mean being resigned to no sex, or it might mean being open to having a separate relationship yourself. I know there are some people who think that would be immoral - but I think, if you are in a marriage where it is very likely your partner is having sex elsewhere (it would be good to find out about that, wouldn't it?) but who, in any case, doesn't want to have an intimate relationship with you -that it's not immoral to find someone who could show you affection and pleasure.
I think it is extremely good of you both to keep the household together for your grandson, but I hate to think that your price for being a loyal grandparent is the end of being held, stroked and made love to. Perhaps if you and your husband can level with one another about what this marriage can and cannot be, you can come to an agreement that gives you each a more honest relationship and each of you some personal freedom that keeps your emotional health, as well as the household, intact.
As an aside, AARP does have a lot of great resources for grandparents raising grandchildren. Good luck. Let me know what you decide.
Dr. Schwartz answers questions every Monday, Wednesday and Friday. Submit your question here. Read more of Pepper's columns here . And be sure to follow Pepper on Twitter @pepperschwartz.