Sex As a Weapon of Mass Frustration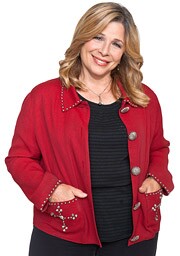 Q: My wife and I have been married for 36 years. My wife uses sex to punish me if I do something in which she doesn't approve. Sex has never seemed important in our relationship and she acts like she could gladly live without it. We had sex last on Feb. 20, 2001. Sex has always been very important to me. HELP! -- JS
Dr. Schwartz: Good Grief! That's just not fair. You didn't sign up for a celibate marriage. I'm sure if the vows at your wedding were," Love, Honor, Obey and Be Celibate" you would have sprinted from the alter.
First, you need to tell your wife what I said. Next, tell her the two of you need to see a psychologist or medical doctor, who also does sex therapy. Maybe she feels bad about herself physically or emotionally, or both. She could be quite depressed. This can be helped.
Or perhaps sex is painful and she has had an adverse reaction. This can also be helped. If she is angry at you, or needs you to change your approach, hygiene, whatever, these are things that need to be addressed and fixed.
What doesn't work is the status quo, where she is unhappy or incapable of giving you sexual intimacy and you feel lonely, unsatisfied, frustrated or angry (or all of above). You have let this situation solidify and it won't be easy to change, but you deserve a different sexual life. It is time to get couples therapy and sexual therapy. If she won't go with you, go by yourself!
Please write back and tell me how you're doing.
Dr. Schwartz answers readers questions every Monday, Wednesday and Friday. Submit your questions here. Read of Pepper's columns on AARP.org here. Follow Pepper on Twitter @pepperschwartz.