I Married a Virgin and He Still Won't Have Sex With Me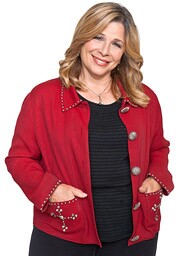 Q: I'm on my second marriage. My husband, 61, has never been married and has never had sex before. We've been married for nine years and I'm beyond frustrated. He has a lot of strange habits that I don't understand, such as spending hours in the bathroom and only taking showers once a week. When we attend family gatherings he wears earplugs because, he says, he hates the noise. He looks ridiculous and won't talk to anyone. He won't go to counseling. Please help! -- EB, Connecticut
Dr. Schwartz: I wish I could help but how can anyone help if he won't go into counseling? This is strange behavior and I'm sure you have done what you could to try and change it.
If you are telling me that your husband had no sexual experience before he met you - and I think you are telling me that you have never had sex together - you're with a person who has had significant interpersonal issues over a long period of time. This includes a great deal of hostility.
It's hostile to go to a party wearing ear plugs so that everyone can know that he is shutting them out. It's especially hostile to do that with your relatives. And it's hostile to marry someone and refuse to have sex with them.

I'm stymied as to why you would have been with him so many years unless he is changed from when you met him.

Even so, surely there's things about this guy that you haven't shared that are endearing, fascinating, fun or? If not, if he's strange in other ways without hugely compensating characteristics, I think you need help to find out
Why in the world you are with this person? He isn't just quirky; he is hostile, and unloving. Go see a therapist and find out what you - or he - is getting out of this relationship. Pronto!
Dr. Schwartz answers readers questions every Monday, Wednesday and Friday. Submit your questions here. Read of Pepper's columns here. Follow Pepper on Twitter @pepperschwartz.