Growth in STDs Among Young Can Endanger Future 50+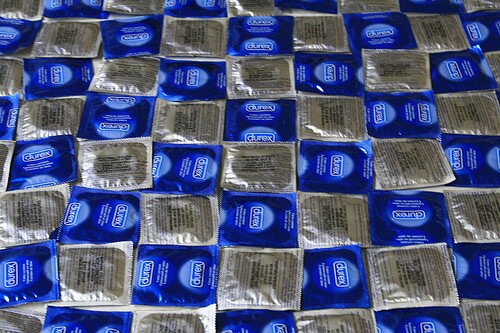 The Centers for Disease Control (CDC) recently released its 2011 summary of sexually transmitted disease statistics and trends in the United States, and the news is bad: There was an 8 percent increase in chlamydia and a 4 percent increase in gonorrhea over 2010 stats. Syphilis rates remained unchanged, which is to say, no worse but no better. Women's rate of increase in chlamydia was much higher than men's, although the research indicated that might be because of more women going in for diagnosis and treatment.
I find this upsetting but not shocking. Why? Because most adult heterosexual people are not getting or hearing public health messages about safe sex and sexual health. Sure, some public health safe-sex videos and Internet messages still target male gay communities and college audiences, but as far as condom education goes, it as if your average heterosexual adult does not exist - and this is especially true for older populations. When have you last heard a public health message about safe sex directed at you? When were you last reminded that only a condom will protect you from sexually transmitted diseases and that you cannot ignore condoms just because your age makes pregnancy unlikely or impossible?
Related: A Safe Sex for Seniors PSA You Don't Want to Miss
The study touched on ages 45 and over but was primarily focused on people in their teens, 20s and 30s.
We know that younger people are in danger of being less protected from diseases than they used to be because LARC ( long-acting reversible contraception) has become the method of choice for family planning professionals and public health practitioners. These are exciting birth control products because they can keep a woman pregnancy-free for years without having to think about contraception for every act or even every three months. But this kind of reassurance about pregnancy helps make some young people less likely to use condoms - and without the additional use of condoms, sexually transmitted diseases increase. If this practice follows them into their older years, it could spell trouble.
Older singles now are in serious jeopardy. In AARP's national sexual survey in 2009, the abysmal condom-use statistics made it clear that older adults seem to feel protected from disease, even if we aren't. Only a third of single, sexually active women over 50 said they used condoms "always" or "usually"; less than 12 percent of single sexually active men over 50 said they did the same.
At AARP, a full quarter of our membership is single. Many of these people are dating, and some of them are having intercourse and performing other intimate acts with a partner. While only a small percentage of the increase in sexual diseases can be attributable to an older age group, older people are in no way exempt from these serious infections.
Let the rise in disease transmission act as a warning to us as individuals and, I hope, a spur to public health officials that condom education and encouragement had better step it up several notches.
All sexually active adults need to hear safe-sex messages - and that includes people who are old enough to be eligible for membership in AARP.
Have a question for Dr. Schwartz? She answers questions every Monday, Wednesday and Friday. Submit your question here. Read more of Pepper's columns here . And be sure to follow Pepper on Twitter @pepperschwartz.
Photo by ienjoysushi via CreativeCommons.org