Travel Is the Best Aphrodisiac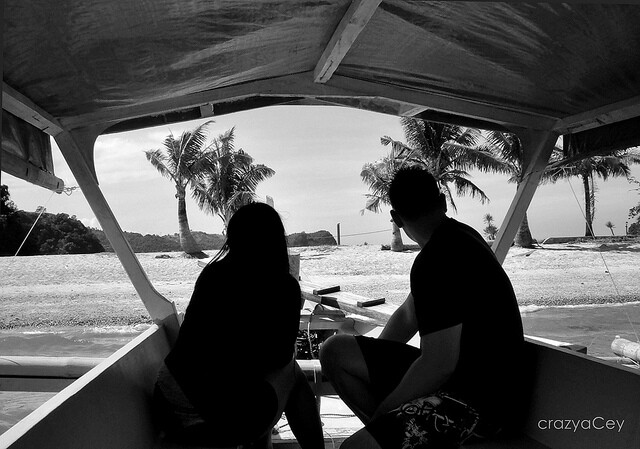 In this new world of branding, my brand is as a sex, love and relationships expert. But within that ring of romanticism, my heart belongs squarely to romantic travel. I have just finished a manuscript with AARP called Perfect Places for Romance and Passion at Any Age and I previously worked with the same coauthor, Dr. Janet Lever, on the newly released Getaway Guide to a Great Sex Weekend.
Once my love of romantic travel might have seemed a bit of a sideline to my work with intimate relationships but this week the U.S. Travel Association has produced a study that reinforces what my heart and mind has always known: Travel is the best of all aphrodisiacs and a getaway is a better present that a tennis bracelet by far!
Here are some highlights from the survey:

Nearly 66% of the couples in the survey said they thought a getaway weekend was more likely to spark romance than large or small gifts, including jewelry.
72% of the couples believed traveling actually inspires romance and that translates well in the bedroom.
75% of the people who travel as a couple said they had a good sex life compared to 66% of the couples who did not travel together.
Perhaps even more important, 28% of the couples say their sex life improved after their trip together and 40% say travel permanently improved their sex life. Isn't that a better way to spend your money than on a sex therapist?!
Here's the deal: a bunch of professionals are working hard to give you the right bed, the right room, the right view, the right dinner, the right lighting. And if you go shopping before you leave, the right gadgets! It's all engineered to make your relationship feel more intimate - and it does!
Being intimate was an important reason to vacation together, according to 59 percent of the couples surveyed. Sadly, almost one in four couples said they didn't have enough time for intimacy and sex. I couldn't help but wonder if they had enough time for a divorce!
We desperately need this kind of couple time because it's healing, bonding and restorative. It can change who you are together and jump-start passion, communication and deepen commitment. We don't have enough time NOT to take getaways. I mean it, romantic travel is more than just seeing a new place, it can bring back those early days when the joy of life was all about just cuddling in bed all morning.
I walk this walk. I take romantic getaways as often as I can. And I am a romance consultant at a local lovely hotel near my home in Washington state. As their Romance Concierge I tailor special weekends for couples who know how important a perfect romantic weekend can be. It's not a large part of my professional life, but it is extremely satisfying. I know that a weekend at a beautiful place (and some playful ideas about what to do while you are there) is a huge gift to each other as a couple.
I don't care how long you have been together, romantic surroundings will renew and refresh the relationship. It's even better if you make it a part of your relationship lifestyle. If you do already, you know I am not exaggerating its importance. If you are one of those people who are "too busy for intimacy" and are skeptical about much it can do for a relationship, just take a leap of faith and go some place romantic for this Valentine's Day weekend, even if it's just for one night. You will see that even a mini lover's tryst will bring out the romantic in you both.
The bottom line is that couples who travel together are more seriously satisfied with their relationships, have a better sex life in general and find their relationship romantically enhanced long after the trip is over. So what are you waiting for? Run away from home for Valentine's Day and into each other's arms.
Photo: crazyacey on Flickr.