4 Ways Staying Sharp Helps Keep Your Brain Young
By AARP, October 07, 2019 10:49 AM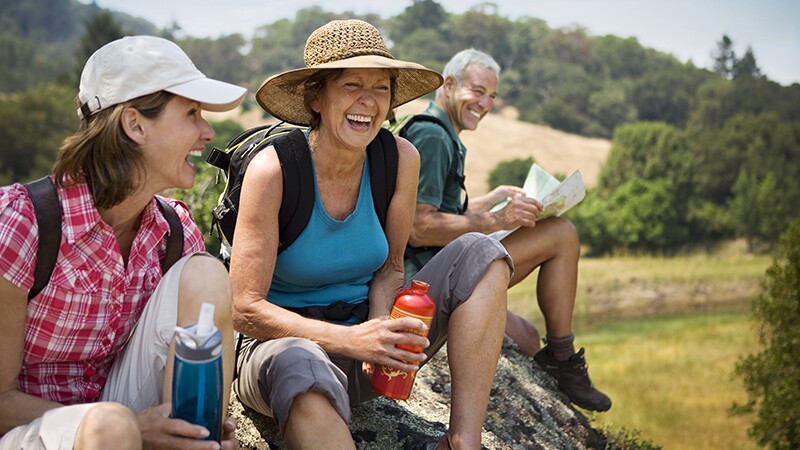 There's no denying that the brain changes as you get older — and mental function along with it. But the medical community's understanding of brain diseases like dementia and Alzheimer's has deepened in recent years.

What we've learned is that lifestyle factors have the potential to change the trajectory of how the brain ages. No more dementia-as-destiny thinking allowed!


Want to dig a little deeper? See why Taking the Stairs and Having a Good Education Can Elevate the Brain
That's where AARP Staying Sharp comes in. This one-of-a-kind lifestyle program, which is included with your AARP membership, takes the latest evidence-backed brain health information and turns it into actionable steps that are easy — and fun — to follow.

From beginner-friendly exercise routines led by Denise Austin to satisfying recipes and the most up-to-date information about how to protect and strengthen your brain, Staying Sharp is your one-stop site for all things brain health.

Here are just some of the ways Staying Sharp can help you keep your brain nimble and quick.

1. Staying Sharp is backed by science

Staying Sharp follows guidance from the Global Council on Brain Health, an independent group of the leading brain-health experts from around the world.

These scientists, health professionals, scholars and policy experts work together to translate critical scientific information on brain health into simple actions you can take every day to boost your cognitive health and live your best life.

Science made simple? Gotta love that.

2. Staying Sharp easily fits into your daily routine

We know your day is already jam-packed. That's why we designed Staying Sharp to be flexible and approachable for everyone.

Start with the daily puzzle, or choose from more than 150 brain-healthy digital activities that are easily doable in your spare time each day.

Watch a short video about new ways to support your thinking skills, or take a deeper dive into one of the articles that explore the lifestyle behaviors that impact your brain health — things like getting enough sleep, keeping stress in check and building solid friendships.

3. You can build your own plan and track your progress

The My Plan tool is a handy way to collect your favorite Staying Sharp articles, recipes and activities in one spot for quick reference. Create your own brain-health to-do list, and track your progress by checking off items as you go.

4. You can tap into personalized recommendations

For a small fee, you can take a brain-health assessment that will give you a detailed snapshot of your working memory, how quickly you process information and more.

Based on your answers, you'll see how your current lifestyle supports your brain health. You'll also receive a set of personalized steps to follow to improve your scores. After 90 days, retake the assessment to see how far you've come.

To learn more, check out these articles on brain health and fitness:

This content is provided for informational purposes only and is not intended to provide any expert, professional or specialty advice or recommendations. Readers are urged to consult with their medical providers for all questions.