Brain-Friendly Foods That Help Strengthen Your Immune System
By Nissa Simon, January 8, 2021 06:52 PM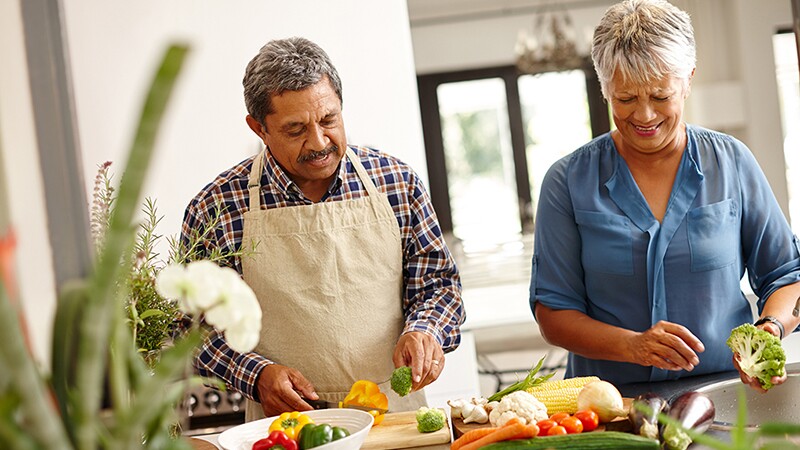 Your immune system stands guard against an army of germs that make you sick. Here are foods that may strengthen your immune system and may help support your brain health.

1. Berries

Blueberries and raspberries contain nutrients that can reduce damage to cells and help the immune system quell invading viruses. These nutrients may also help boost memory.

2. Broccoli

This powerhouse vegetable is rich in vitamin A and vitamin C, which may help strengthen your immune system. It also contains a naturally occurring chemical that may help the body's immune system, which tends to decline as we age.

3. Garlic

Garlic contains sulfur compounds that research shows may have a powerful antiviral effect. Researchers have linked eating garlic with keeping blood vessels elastic and protecting against stroke.


Take a variety of brain health assessments, play fun games, discover new recipes and more with AARP Staying Sharp
4. Salmon

The omega-3 fatty acids in salmon help fight inflammation, which weakens the immune system and leaves you more susceptible to infections. Omega-3s may also help improve memory, reduce surges of stress hormones and protect against depression, research shows.

5. Turmeric

Curcumin (a compound in the spice turmeric) has been found in studies to stop several kinds of viruses from multiplying — though it's too early to tell if it will impact COVID-19.

6. Sweet Potatoes

Loaded with vitamin A, sweet potatoes help fight viruses and may protect your nose, throat and lungs from infection. They're also rich in antioxidant compounds that may help reverse daily wear and tear on the body, and they have abundant amounts of beta-carotene, vitamin C and magnesium to help reduce inflammation.

7. Mushrooms

Mushrooms may fight inflammation and they're rich in the mineral selenium (having low levels of selenium may increase your risk of developing the flu).

8. Tea

White, green and black tea contain compounds that may sharpen the body's defenses against viruses, research suggests.


Learn more about brain-friendly foods that help strengthen your immune system.
This content is provided for informational purposes only and is not intended to provide any expert, professional or specialty advice or recommendations. Readers are urged to consult with their medical providers for all questions.