For Many People, Daily Step Counts Are Down. Blame the Pandemic
By Candy Sagon, November 30, 2020 04:06 PM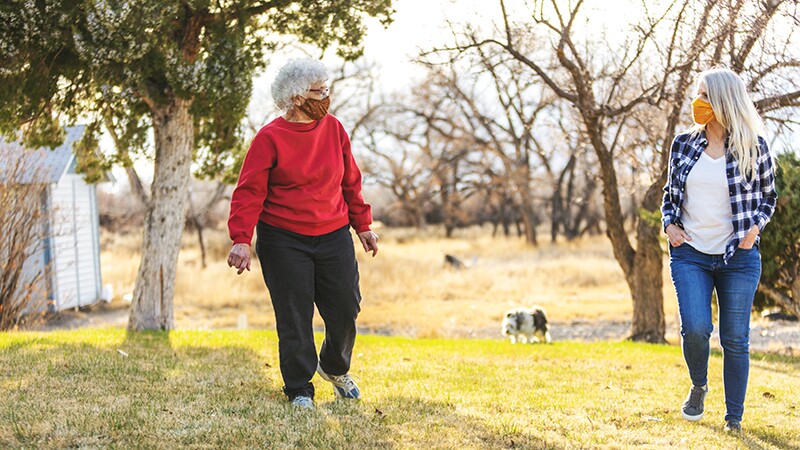 Here's another unhealthy trend we can blame on the pandemic: Many of us are walking less. And not just Americans. It's the same story for people worldwide, according to new reports.

The number of daily steps we take, which can be easily tracked by smartphone or a simple pedometer, is a useful indicator of how much we're moving. And a new study by researchers at the University of California, San Francisco, showed a rapid decrease in daily steps after the World Health Organization (WHO) declared a global pandemic in March.

The study, published in the journal Annals of Internal Medicine, reviewed more than 19 million daily step-count measurements from mid-January to June 1, provided by more than 455,000 smartphone users in 187 countries.


Can a fitness tracker help make you healthier? Check out this story from Staying Sharp on how wearables can help.
Within 30 days of the WHO announcement, step counts dropped 27 percent on average worldwide, the findings showed, ranging from a nearly 50 percent maximum decrease in Italy to about a 7 percent maximum decrease in Sweden. Even countries with relatively low COVID-19 infection rates, such as South Korea, Taiwan and Japan, still registered decreases in overall step counts.

Activity tracker maker Fitbit has also studied daily step counts among its more than 4 million users. Counts are increasing as restrictions loosen, but younger Fitbit users, in particular, are lagging behind older users age 50-plus in building up their step counts to last year's levels.


Find out more about COVID-era step counts, including ways to increase yours, in the full article, Has Your Daily Step Count Decreased? You're Not the Only One.
This content is provided for informational purposes only and is not intended to provide any expert, professional or specialty advice or recommendations. Readers are urged to consult with their medical providers for all questions.