For Migraine Relief, Try a Yoga Mat
By Candy Sagon, August 7, 2020 12:42 PM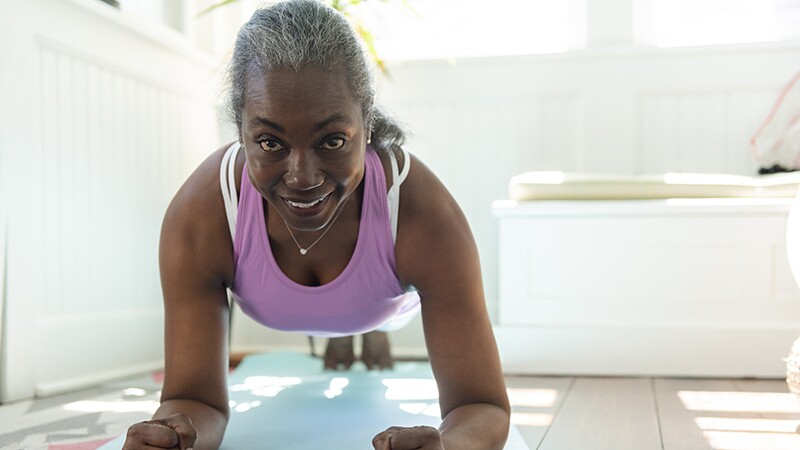 For migraine sufferers who regularly get those severe headaches despite taking medication, practicing yoga may bring some greatly needed relief.

A new study, published in the journal Neurology, suggests that adding yoga to migraine treatment may be more effective than medication alone at reducing the severity and frequency of these often incapacitating headaches.

In the three-month study, those who were taught to practice yoga breathing and relaxation exercises at home were able to reduce the average of monthly migraines and pain pills taken.


To find out more, check out what yoga does to your brain.
"Migraine is one of the most common headache disorders, but only about half the people taking medication for it get real relief," neurologist and study author Rohit Bhatia of the All India Institute of Medical Sciences in New Delhi said in a statement.

"The good news is that practicing something as simple and accessible as yoga may help much more than medication alone. And all you need is a mat."

About 39 million Americans suffer from migraines, and women are three times as likely to have them as men. Unlike a normal headache, migraines are often difficult to treat and their intense, throbbing pain can be accompanied by vision problems, nausea, vomiting, and sensitivity to light and sound.

That's why the findings from this new study are so encouraging, researchers said.

"Our results show that yoga can reduce not just the pain, but also the treatment cost of migraines," Bhatia said. "That can be a real game changer, especially for people who struggle to afford their medication."


To read the full article, go to Does Yoga Offer Migraine Relief? on Staying Sharp.
This content is provided for informational purposes only and is not intended to provide any expert, professional or specialty advice or recommendations. Readers are urged to consult with their medical providers for all questions.