The Health Power of Friendships
By AARP, October 17, 2019 11:47 AM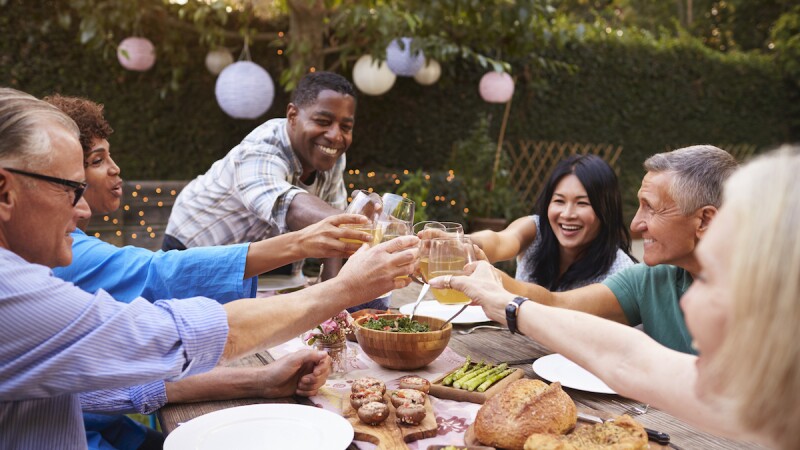 Ideally, we'd all like to say we have a strong network of family and friends. Both play key roles in our quality of life. However, new research finds that for older adults, strong friendships trump family bonds.




Learn more about why Sometimes Friends Are Better for Us Than Family

Surprised? Social psychologist William Chopik of Michigan State University admits that the findings caught him off guard. "I thought relationships with spouse and family would be more influential," he says.



It turns out that while strong relationships with both family and friends do mean greater overall health and happiness, close friendships are a better predictor of health and happiness later in life. Friends are so important that strained friendships are connected with more chronic illnesses in older adults.



These findings were a result of two studies. The first surveyed 270,000 people ranging from 15 to 99 years old who rated their health and happiness and the value they placed on their different connections. The second study surveyed 7,500 adults 50 and older about the emotional support and strain they received from relationships with family and friends.



TAKE CONTROL OF YOUR BRAIN HEALTH WITH STAYING SHARP!

Chopik and other experts believe it comes down to being able to choose your friends. Plus, older adults tend to have more free time to spend with good company. "Family is still good for you," he says, "but family activities can be, for lack of a better word, a little boring. Friends often engage in fun leisure activities with us. We elect to be part of those relationships, do fun things with them."

Learn more about the importance of maintaining an active social life when you activate your access to Staying Sharp. It's easy to enroll and is included with your AARP membership.