Anticipating Vacations Brings Joy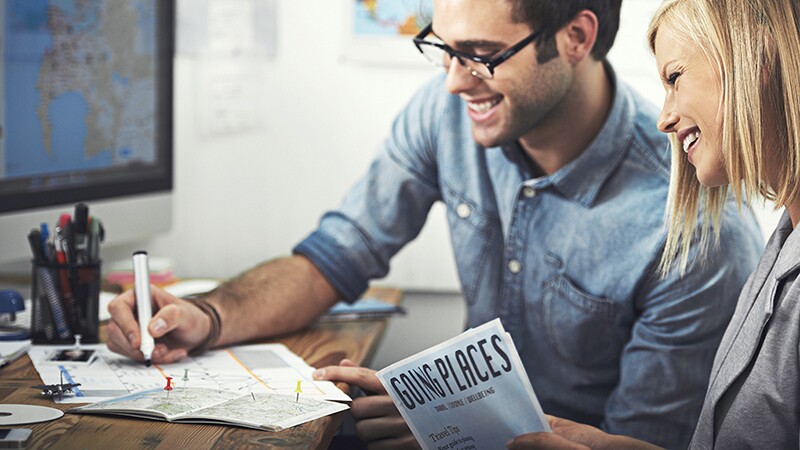 Vacationing is fun, but planning a trip might actually be more rewarding.

Dutch researchers who interviewed more than 1,500 people found that vacationers were happier both before and after their trips than those who weren't on vacation. But travelers were happier before the trip than after they returned. After the vacation, happiness levels quickly dropped.

"For most, the enjoyment starts weeks, even months, before the holiday actually begins," wrote the study authors in Applied Research in Quality of Life.

That doesn't mean preparing to go on vacation is always a joyful experience. When researchers questioned 96 Dutch workers in the two weeks before their winter sports vacation, they found that health and well-being decreased the last week before departure.

"This decline was related to rising levels of workload," wrote Jessica de Bloom, a researcher with the University of Tampere in Finland and one of the study authors, "and was even more pronounced in women," who frequently dealt with chores such as extra laundry, errands, packing and preparing the house before vacation.

Pre-vacation stress may even contribute to what researchers call "leisure sickness." Several studies show that the start of vacation is often ruined by problems with high blood pressure, insomnia and even symptoms such as fever, migraine or upset stomach. Researchers aren't sure why this happens, De Bloom said, but the sudden deprivation of corticosteroids, a stress hormone, may produce an immune reaction.

"Imagine the reaction of your car engine if you changed from fifth gear directly to first gear. In the same manner, a stressed human body working on full speed in the weeks preceding a holiday has trouble with downshifting in a flash," she wrote.

De Bloom recommends hitting the gym at the end of your last workday and reducing work hours the week before vacation. To maximize your happiness boost, begin planning in plenty of time to savor holiday anticipation, start packing and finish errands well ahead of your departure.


Learn more on AARP® Staying Sharp®
This content is provided for informational purposes only and is not intended to provide any expert, professional or specialty advice or recommendations. Readers are urged to consult with their medical providers for all questions.