4 Ways Staying Sharp Helps Keep Your Brain Young
By AARP, October 7, 2019 10:49 AM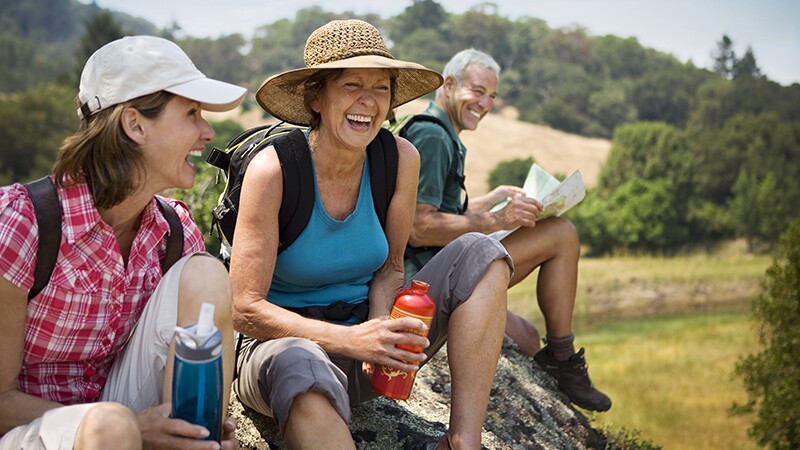 AARP Staying Sharp is a one-of-a-kind lifestyle program that takes the latest evidence-backed brain-health information and turns it into actions that are easy and fun.

From exercise routines to recipes, Staying Sharp (which is included with your AARP membership) is your one-stop site for information on brain health. Here's how it can help keep your brain nimble.


Want to dig a little deeper? See why Taking the Stairs and Having a Good Education Can Elevate the Brain
1. Staying Sharp is backed by science

Staying Sharp follows guidance from the Global Council on Brain Health. GCBH scientists, health professionals, scholars and policy experts translate critical scientific information into simple actions that may improve your brain health.

2. Staying Sharp fits into your daily routine

Staying Sharp is designed to be flexible. Start with the daily puzzle, choose from more than 150 brain-healthy digital activities, watch a short video or read articles on brain health (topics range from getting enough sleep to managing stress).

3. You can build your own plan

The My Plan tool lets you collect your favorite Staying Sharp articles, recipes and activities in one spot for quick reference. Create your own brain-health to-do list and check off items as you go.

4. You can personalize recommendations

For a small fee, you can take a brain health assessment and get a detailed snapshot of your working memory, how quickly you process information and more. Based on your answers, you'll see how your lifestyle supports your brain health and receive personalized steps to improve your scores.


To learn more, check out this article on brain health and fitness: The Young at Heart Show Fewer Signs of Aging
This content is provided for informational purposes only and is not intended to provide any expert, professional or specialty advice or recommendations. Readers are urged to consult with their medical providers for all questions.