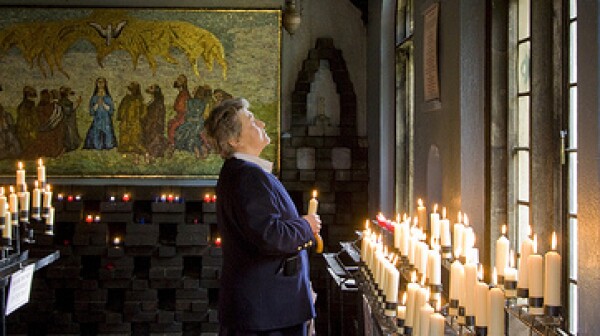 It's not enough that Latinos are primed to "take over" California, the United States and America's institutions of higher learning by the sheer growth of their numbers, now they're threatening to take over evangelical Protestant churches. Sort of.
A shiny new pair of shoes, a hot cross bun, hiding colorful eggs, the big furry white bunny, the resurrection, a basket full of candy....What does Easter mean to you? Obviously, as we pass through different phases of life it means different things. As I am now 51 years old, which means I have completed several life phases, it is none of the above. It is more than something that is tangible. It is hope.
Sean Albro Tuohy is the man I sleep with every night. Well most nights. Oh, get your mind out of the gutter. He's my one and only. His younger brother is Seamus Timothy Tuohy. There was a baby brother who died shortly after birth; his name was Patrick Padare Tuohy. Not withstanding, that being said, obviously this family has serious Irish roots. My husband could have actually played basketball on the Irish National Olympic basketball team. I informed him that was a box we were NOT going to check when we got married.