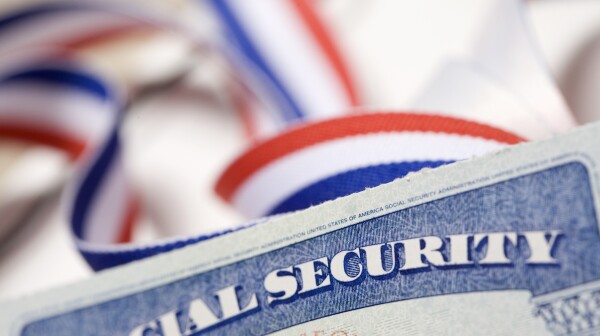 En español | On the morning of Aug. 14, 1935, Americans awoke in a country vastly different from the one we know today. The Great Depression had brought us to the point where, in the words of President Franklin D. Roosevelt, "one-third of the nation [was] ill-housed, ill-clad [and] ill-nourished."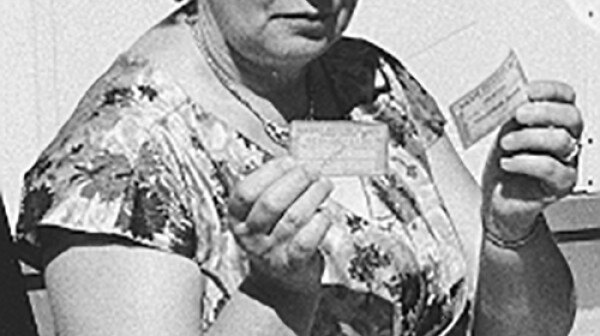 Seventy-nine years ago today, President Franklin D. Roosevelt signed the Social Security Act into law, birthing that most important government program and, as a result, a coveted prize of identity thieves: your Social Security number.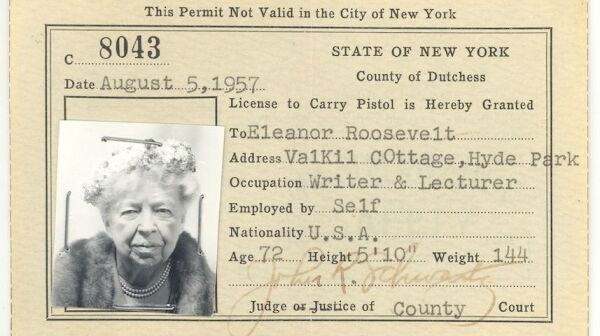 A just-published article on the news website Slate focuses on the little-known fact that Eleanor Roosevelt, who became famous and widely admired as an activist for causes such as integration and international human rights, possessed a handgun permit from New York state. The permit, issued to her in 1957, when she was 72, is part of an exhibit featuring the contents of Mrs. Roosevelt's wallet, at the Franklin D. Roosevelt Presidential Library in Hyde Park, N.Y.