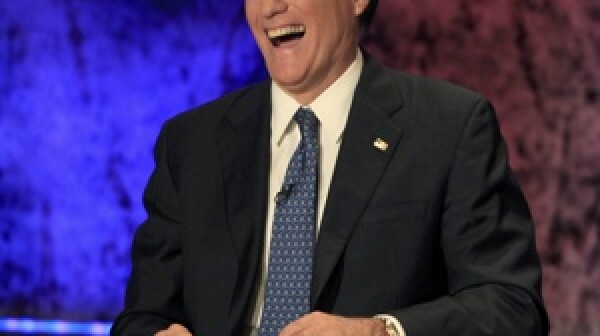 New Focus At New Hampshire Debate:
If the opposite of love isn't hate, but indifference""well,
Mitt Romney
really, really opposite-of-loved
Rick Perry
last night. For weeks, the two men have
been very-publicly tangling over Social Security
, health care and who's better at adhering to conservative principles. At last night's Republican presidential debate, however, Romney hardly paid Perry any mind,
instead focusing on defending
the healthcare plan he enacted as governor of Massachusetts and the 2008 bank bailouts.