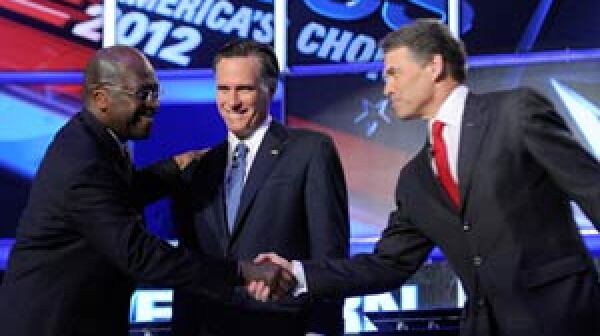 Stakes Up But Jackpot Elusive in GOP Debate:
Maybe it was something about the Vegas air that got Republican presidential candidates so riled up in last night's CNN-sponsored debate (the fifth GOP debate since Labor Day). This debate, at Las Vegas' Venetian/Sands Expo and Convention Center, saw
Herman Cain
vigorously defending his 9-9-9 tax plan, which
was nearly universally panned by the other candidates
, and Texas Gov.
Rick Perry
""after a
subdued showing at last week's debate
""doing his darnedest to tangle with
Mitt Romney
once again (though no more
Social Security talk
; illegal immigration was all the rage this week).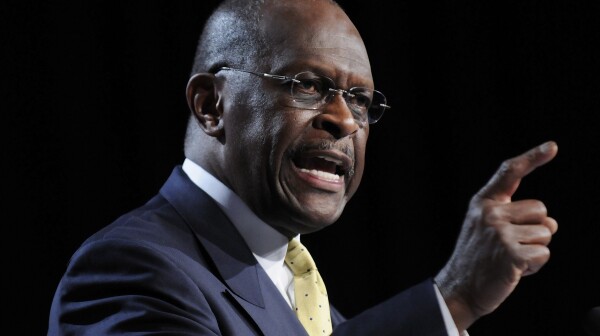 Republican presidential candidate Herman Cain is touting an alternative to Social Security based on a private pensions model instituted in Chile a generation ago; HHS ditches plan for long-term care insurance.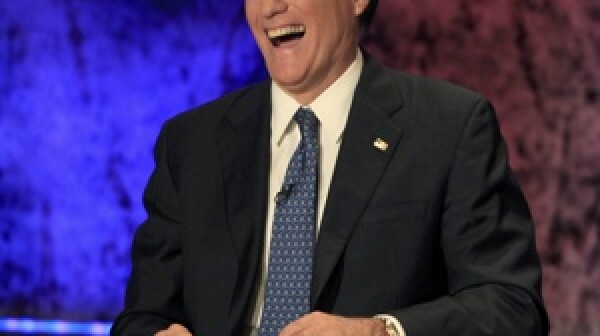 New Focus At New Hampshire Debate:
If the opposite of love isn't hate, but indifference""well,
Mitt Romney
really, really opposite-of-loved
Rick Perry
last night. For weeks, the two men have
been very-publicly tangling over Social Security
, health care and who's better at adhering to conservative principles. At last night's Republican presidential debate, however, Romney hardly paid Perry any mind,
instead focusing on defending
the healthcare plan he enacted as governor of Massachusetts and the 2008 bank bailouts.