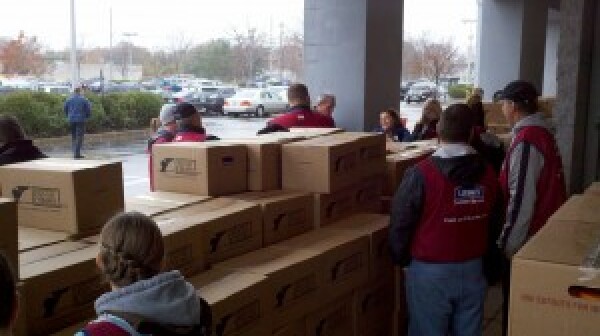 There was enough warning, you could watch the weather channel and the local news to watch the path of Hurricane Sandy. Everyone knew she was coming. Experts were predicting the worst-case scenarios. But in the aftermath, the truth of what Hurricane Sandy left behind in the burned-out homes in Breezy Point, Queens, to the flooded buildings and subways in New York City. The reality of the devastation was widespread and heartbreaking. In the words of President Obama "This is going to take some time," he said. "It is not going to be easy for these communities to recover." We have seen the resiliency of New York City and it's citizens' uncanny ability to pull together in times of great tragedy. From the terrorist attacks of 9/11, to Hurricane Sandy, New Yorkers have a spirit that is not so easily broken.
AARP New York volunteers hit the streets last week to survey hundreds of intersections for walkers safety. They were joined by local partners, elected officials and the NFL Players Association (NFLPA) to raise awareness of dangerous intersections and promote so-called, "Complete Streets" planning that accounts for pedestrians of all generations.
We all know that taking action in our communities is important - to both the communities we serve and our own well-being. AARP has been committed to volunteerism through its Create the Good initiative, and now AARP is teaming up with the NFL Players Association ( NFLPA) to spread the word.