Ready-made reading glasses, or "readers," have become a favorite impulse buy for women age 50-plus. They make us look cooler, smarter and sexier without once subjecting us to the latest diet fad or clothing trend.
Julian Hernandez, 60, and Ká Wright, 51, tied for first place in AARP's Boomer Superstar contest in San Diego Friday night. Each won $5,000 and an audition with music label 19 Recordings. "Dream the possibilities," Hernandez told a rockin' audience of Ideas@50+ attendees. "I'm living proof."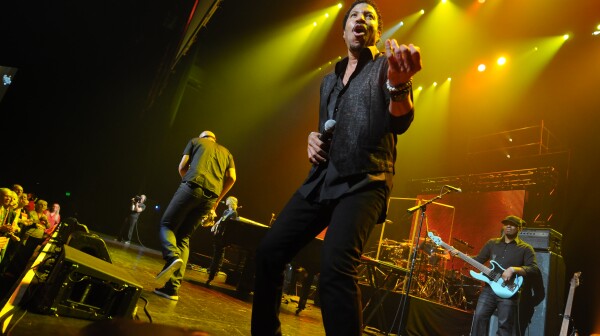 Last night, it seemed the whole crowd was "Dancing on the Ceiling" as AARP's Life@50 crew took over the Nokia Center to hear music greats, Ramsey Lewis, Patty Austin, and Lionel Richie.