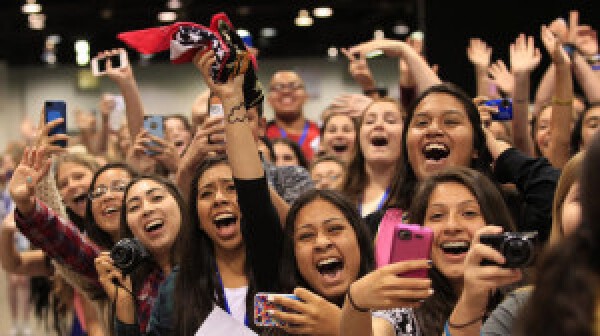 Late last month I packed my bags and headed to Anaheim, Calif., to attend VidCon, the fifth annual gathering for YouTubers (or "creators," as they prefer) and their adoring fans. As you can tell from the shot below, however, I'm not sure "adoring" quite covers it.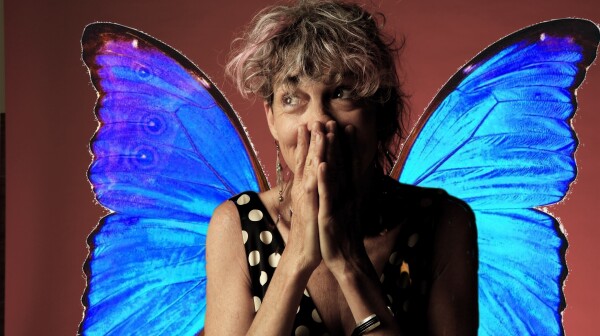 Donnalou Stevens can't believe her good fortune. What started out as a little ditty she wrote and sang with a bunch of girlfriends at a party is gathering steam as a joyful anthem for women who embrace their aging bodies.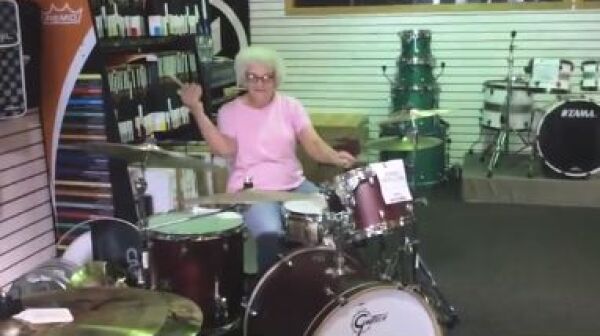 You may have seen her in the past few days: the gray-haired, bespectacled woman in a pink shirt and jeans who stars in a video uploaded to YouTube by a drum shop in La Crosse, Wis. She walked into the store, sat down at a drum set and began rocking out.