8 Fabulous Resources for Family Caregivers
By Sally Abrahms , May 29, 2013 09:37 AM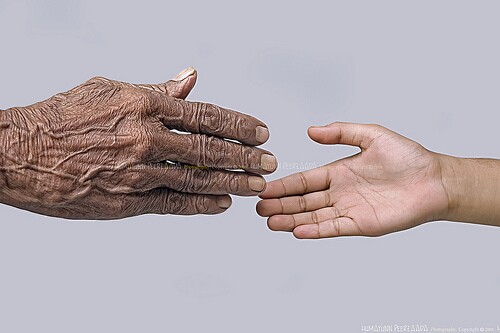 I write on topics that I think will interest and help family caregivers, but I can't cover every issue. Really! So this week, I'm giving you valuable (in my book) resources as well as (in everyone's book) go-to groups, organizations and websites that have great info, forums, learning opportunities (a webinar, a podcast, an article, an upcoming conference, studies) and advice from experts and in-the-trenches-caregivers. All in one place - here!
First, I want to give a shout out to AARP's Caregiver Resource Center. I'm not just saying this because I'm an AARP loyalist. This site is stellar! It has checklists, worksheets, tips, tools, articles, blogs, a care provider locator, long-term care calculator, Ask the Experts feature and more.
Other good sources include:

According to the latest statistics from the National Hospital Discharge Survey, done in 2006, elderly patients underwent 35.3 percent of inpatient procedures and 32.1 percent of outpatient procedures. That number is even higher today. Carol Levine, director of the United Hospital Fund's Families and Health Care Project, makes a good point: "Most family caregivers focus only on the day of surgery and not on what comes before and after. Yet in terms of outcome, these may be the most important times to prepare for."

The Family Caregiver Alliance has updated fact sheets on caregiving issues. New, free online publications through the group's National Center on Caregiving range from how to compensate a family member for providing care to "Downsizing a Home: A Checklist for Caregivers."
The Caregiver Action Network recently released an online video series for Alzheimer's caregivers and an online guide for navigating Medicare.
More must-know resources:

Of course there are more. What did I leave out? What else should readers know about? Please share.
Photo by Humayunn N A Peerzaada courtesy of Creative Commons
Sally Abrahms writes about aging and boomers for national venues. Check out her website at www.sallyabrahms.com and follow her on twitter.