The Real Retired Housewives of Cheyenne? Why not?
By Patti Shea , July 22, 2011 06:12 PM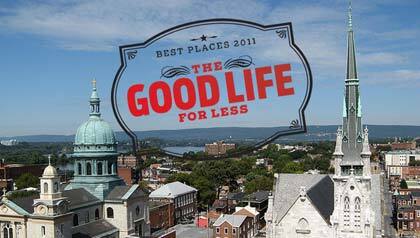 Each year our esteemed magazine ranks its 10 best places for what have you: to retire abroad, to live the simple life, to live a healthy life and so on.
This year's list piqued my interest: The 10 most affordable cities for retirement. Now, I'm a couple sawbucks away from retirement, but I'm all for getting a head start on some research.
What got me curious were the selections - not your mainstream cities you see retirees flocking to in the movies. There's Columbus, Ind., Tulsa, Okla., Midland, Texas (!), and Cheyenne, Wyo. (!!). When I read this list, I turned my neck cockeyed like my dog does when he hears a weird sound.
Oh, how quickly I judged. Of course, the magazine wasn't going to let us down. They ranked these lovely metropolises not only on how kind they are on your pocketbook (read: taxing your pensions and Social Security), but also access to the arts, activities and all that outdoorsy type stuff.
So watch out Florida and Arizona, you've got some competition. I'm telling you, Bravo is next going to cast the Real Retired Housewives of Cheyenne. I just know it!
See the list right here. Be sure to tell us which city you'd like to move to and why!