2013 World Alzheimer Report Released
By Sally Abrahms , September 19, 2013 03:19 PM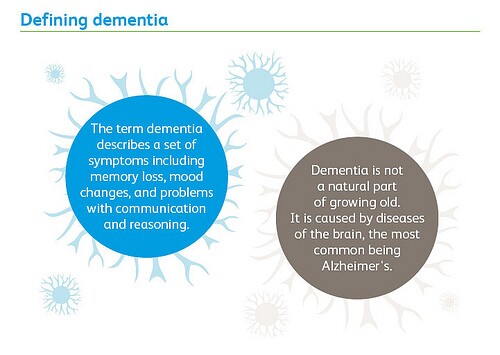 More than 35 million people worldwide have Alzheimer's, with the number projected to double by 2030 and triple to 115 million by 2050.That's why experts from around the globe are working together for better Alzheimer's care and support for families. Their collective effort is evident in a report released today by Alzheimer's Disease International, a group of 79 Alzheimer's associations.
The annual report makes policy recommendations. Here are the highlights:
Countries must develop National Dementia Plans to structure and fund quality care and support. There needs to be shared responsibility by the state, private business, families and others to deliver care

Governments need systems to measure and monitor the quality of that care and support
Alzheimer's must become an international and national public health priority, with countries developing efficient long-term care systems; these include coordinating medical and diagnostic continuing care services, informal family caregivers supplemented by paid home caregivers, respite care, top-notch long-term care facilities and end-of-life care
Improving the continuity of care after a dementia diagnosis means families have ongoing services
Governments need to have policies in place now and in the future to finance long-term care
Strategies to prevent the disease and coming up with treatments to change the course of the disease will determine future health and social care costs
More education, training, support and respite for family caregivers means less stress and better care
Caregivers need to be more valued, perhaps offering direct payments to family caregivers and better pay for professionals
A shift for financing long-term care is required, from paying when you need it ("pay as you go") to having working adults pay collectively for their future needs ("fully financed")
There must be at least ten times the amount of research money as is currently invested worldwide in dementia to get it in line with other major disease funding such as cancer
The goal should be to maintain or increase the quality of life for those with dementia
And, these statistics:

Nearly half of people with dementia need personal care, or will need it, and four-fifths of those in nursing homes have dementia
The chances of dementia increase with every five years in age
By 2050, the number of older people who are dependent on others will jump three times, from 101 million in 2010 to 277 million. Nearly half could have dementia.
A review of 10 studies among caregivers for those with Alzheimer's showed 15%-32% had depression, which was three to 39 higher than in the control group
The recommendations and implications from the report (co-written with Bupa, the largest international provider of dementia care) were the subject of a roundtable today of Alzheimer's experts and family caregivers at the National Press Club in Washington, D.C. Two more roundtable, sponsored by ADI and Home Instead Senior Care, will take place tomorrow in London and next Thursday in Beijing.
Photo courtesy of Prime Minister's Office via Creative Commons
Sally Abrahms writes about eldercare, housing and work age 50+. Follow her on twitter.