4 Areas Where Latinos Can Step Up their Community Service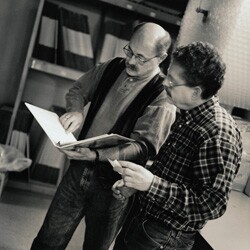 Family means the world to Latinos. Many of us dedicate our lives to care and provide for our loved ones. But we also realize that our responsibilities do not end there. As conscientious members of society, we care about providing aid to our "extended families," such as our neighbors, fellow churchgoers and friends. At AARP we believe there's nothing better than going the extra mile for those in need - because compartir es vivir (sharing equals living).
Learn about four opportunities where we can expand our community service: (Links provided are en español)
Food Drives: You can volunteer at or donate money to a food pantry in your community. The time commitment varies from less than an hour per week to as much as you can offer. Also, read our recommended list of nonperishable food items for donation, as well as AARP's detailed toolkit on how to organize and implement a food rally in your community. Looking for a family-oriented activity? Join a local community farm or garden.
Education: Our boomer generation has ample and diverse skills that can be very useful for youngsters. We excel at math, sciences and reading. You can volunteer as a tutor at a local school or even help your relatives; career, financial and legal advice could very useful if you're an expert in any of these areas. Learn more.
Health: We all know that starting and maintaining an exercise routine on your own is not an easy task. However, exercising in a group setting with friends can help you stick to a program. A good place to start could be a walking team. Check out our practical guide to learn how to start your own fitness group.
Identity Protection: Identity fraud is more prevalent than ever. Older adults, new immigrants and economically-disadvantaged minorities are at greater risk from predatory practices. The good news is that learning a few easy steps can help make a big difference. Download our fraud prevention toolkit to learn how you and your loved ones can help safeguard your personal information. The toolkit also provides fun, group-oriented suggestions, such as how to organize a document-shredding day in your community.
Learn more about AARP's Compartir es Vivir campaign or Create the Good ( en inglés)
Also, donate to the AARP Foundation's virtual food drive to help fight senior hunger.
Photo credit: AARP