5 Holiday Tips From Caregivers for Caregivers
By Elaine Ryan , December 22, 2014 11:29 AM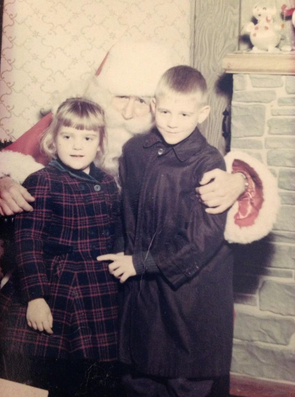 The holidays can be a time of family, fun and joy — but for family caregivers, these special occasions often include added stress as they continue helping their mothers, fathers, husbands, wives and other loved ones. We recently shared some holiday tips for family caregivers on the AARP Advocates Facebook page — and many of our friends chimed in with their own suggestions. Here's what they had to say:

1. Keep it simple.
Kate: "Do not overbook your schedule."
Dianne: "Don't add more to your load during holidays; you're not indestructible, either."
Robert: "Avoid confusion and radical changes in routine."
Colleen: "Accept that you can't do it all. Do what you are comfortable with and able to do."

2. Enjoy the day.
Nan: "Relax and enjoy your loved one."

3. Take care of you.
Eileen: "Stay calm, deep breaths, drink a lot of water."

4. Ask for extra help.
Barbara: "Reach out to friends, family members and agencies for extra help."

5. Love.

Kathy: "Just keep loving the people you care for."
Betty: "The precious people in your life are the important things."
Fighting for caregivers year-round
While these tips might make the holiday season a just a little bit easier, we know family caregivers need some basic support year-round, like:

Training
Help at home
Flexibility at work
Tools to make big responsibilities a little bit easier
>> Sign up for the AARP Advocacy Newsletter
That's why AARP is fighting for commonsense solutions to help family caregivers so they can safely care for their loved ones at home, keep them out of nursing homes, and prevent unnecessary and costly hospitalizations:

If you're a family caregiver or have been a family caregiver, you can help us fight for you by sharing your story, experiences and tips for other caregivers at aarp.org/iheartcaregivers.
To the millions of Americans who give their heart as family caregivers every day, I wish you a warm, safe and happy holiday season. Thank you for all that you do.
If you are a family caregiver, you're not alone.

________________________________________________________________________


Elaine Ryan is the vice president of State Advocacy and Strategy Integration (SASI) for AARP. She leads a team of dedicated legislative staff members who work with AARP state offices to advance advocacy with governors and state legislators, helping people 50-plus attain and maintain their health and financial security.
Follow Elaine on Twitter: @RoamTheDomes.
Also of Interest

See the AARP home page for deals, savings tips, trivia and more.